In the course of human settlement improvement in rural areas, all villages in Fusha have made achievements in building a beautiful and livable living environment basing on their original natural ecological resources.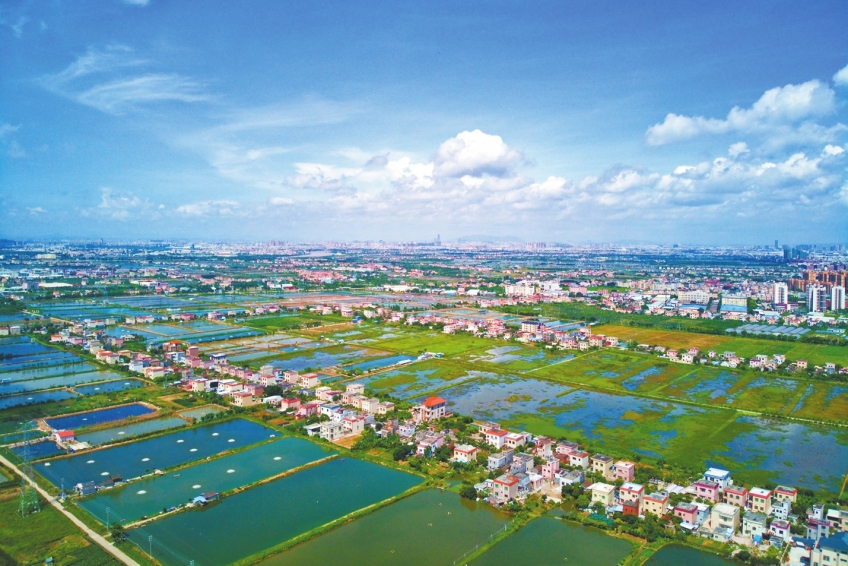 Fenglian Village is a typical Lingnan-style waterside village with charming environment and convenient traffic condition. [Photos all by Miao Xiaojian]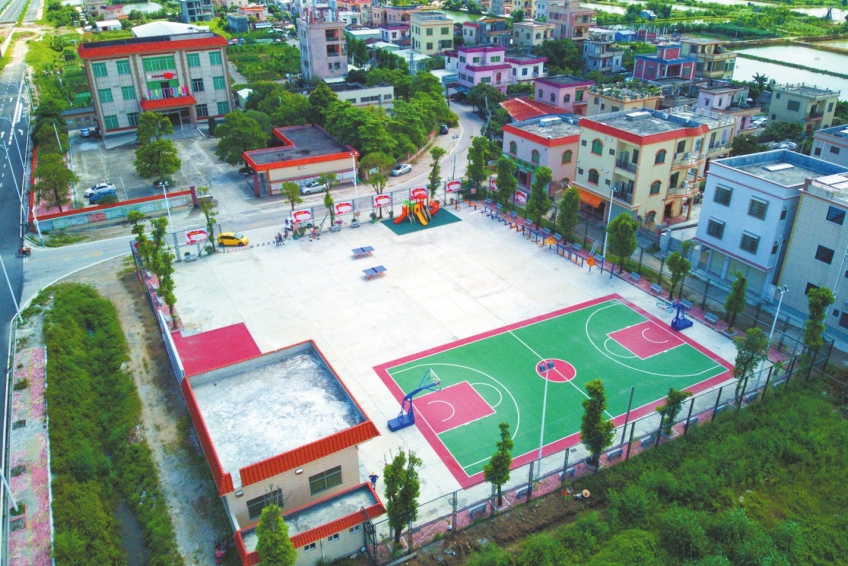 In Fenglian Village, the newly built fitness square has become a good place for villagers to do exercise.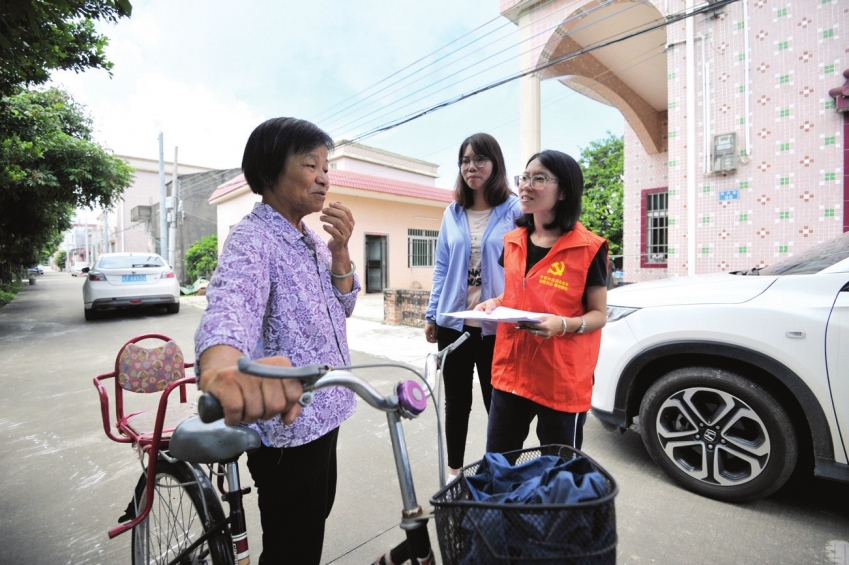 The community grid management staff members of Fenglian Village are talking to a villager.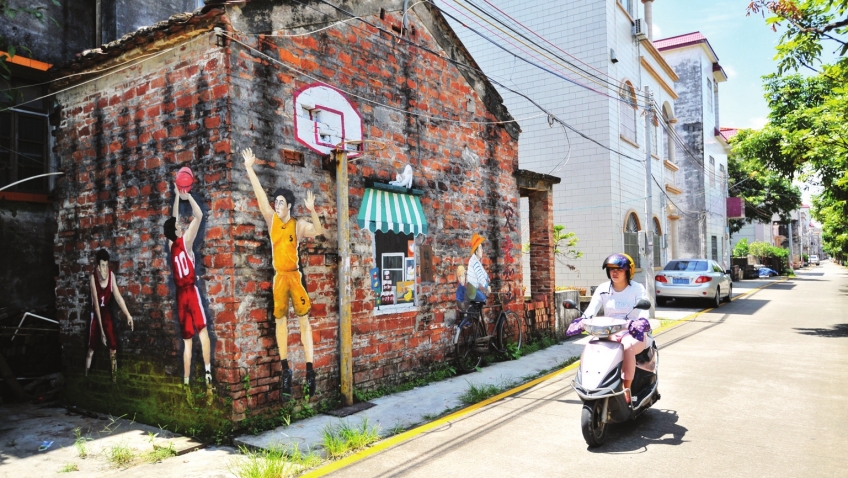 In Fudong Village, the stereoscopic wall painting has been popular among citizens.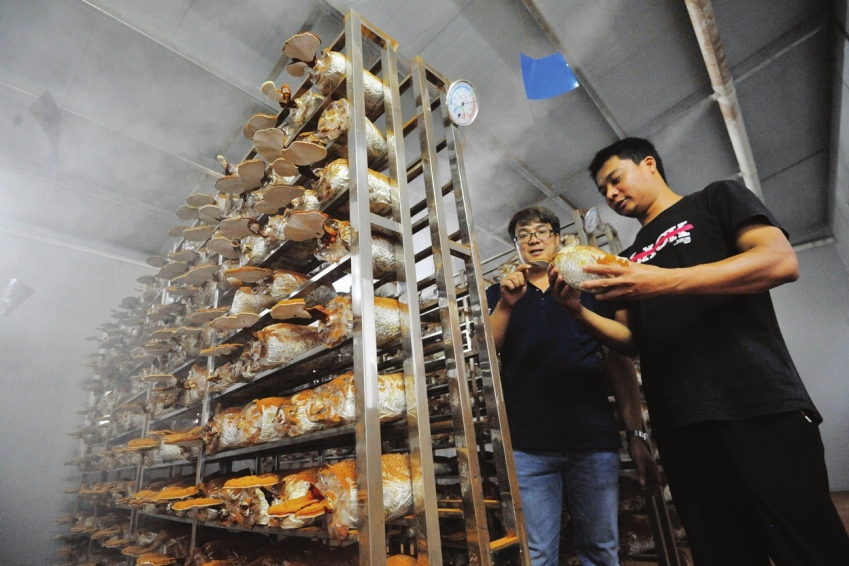 At the Guanneng Farm in Dayou Village, technicians are observing the growth of ganoderma.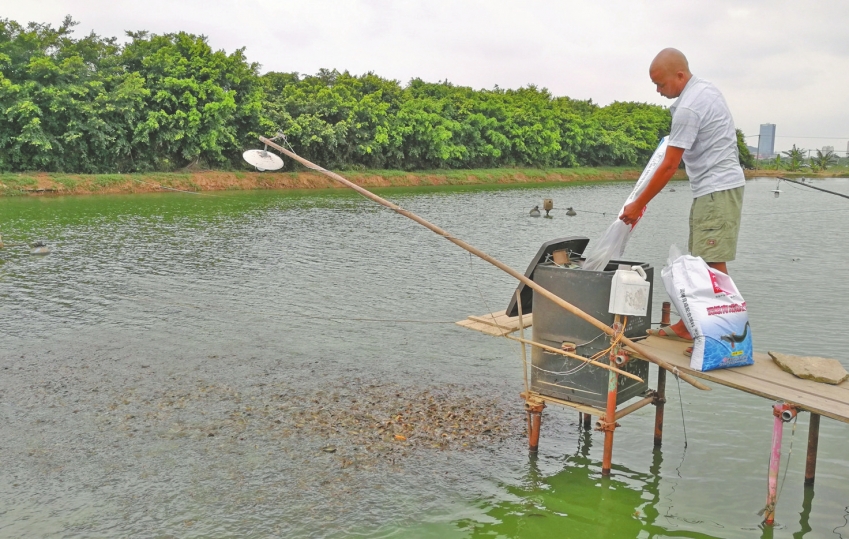 The Wanmu Water Conservancy Park, covering Niujiao Village, Weimin Village and Fudong Village, is enjoying a favorable ecological environment.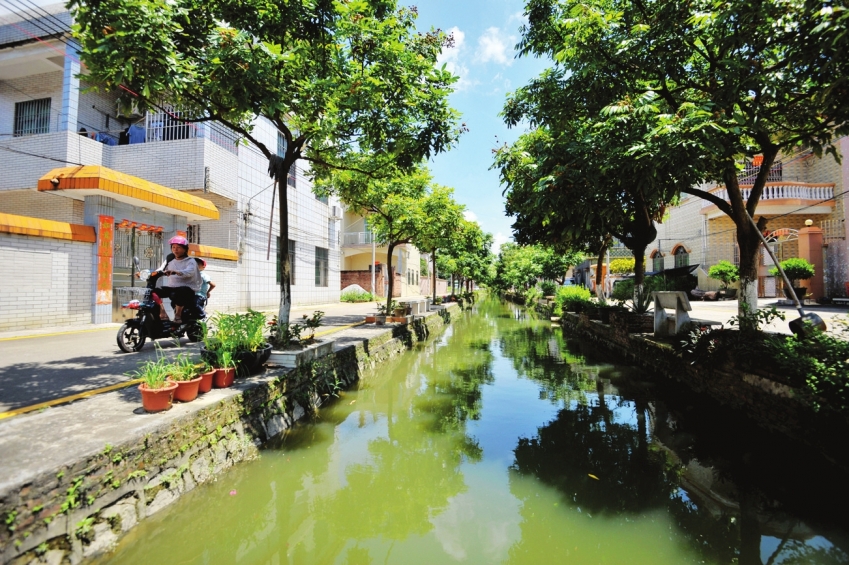 Fudong Village, with clean and tidy river banks, is a well-known "health village".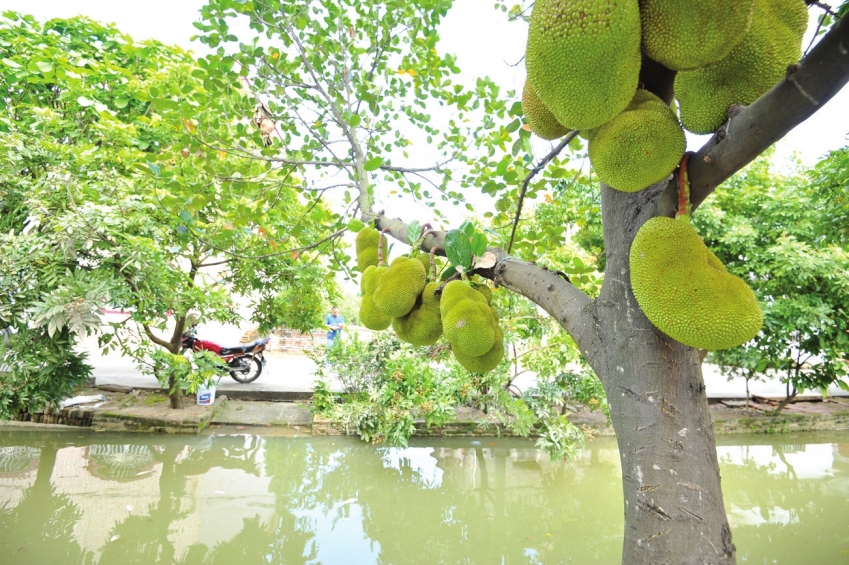 Jackfruit hung on the tree on the riverside.