Over the past few days, all departments of Zhongshan have prepared the city to celebrate the 70th anniversary of the founding of the People's Republic of China. National flags are raised in the main roads, scenic spots, shopping malls and other places in Zhongshan.

Walking on the streets of Zhongshan, you will see bright-colored Five-starred Red Flags fluttering in the wind, which creates a beautiful scenery and festive atmosphere.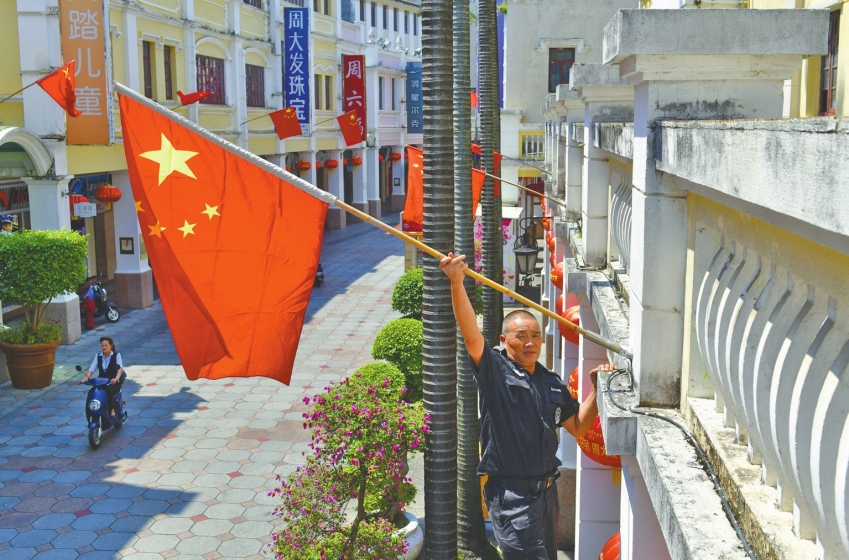 A security guard raised the national flag on September 23. Now 90 national flags and nearly 200 festive lanterns have been hung on both sides of Sunwen West Pedestrian Street.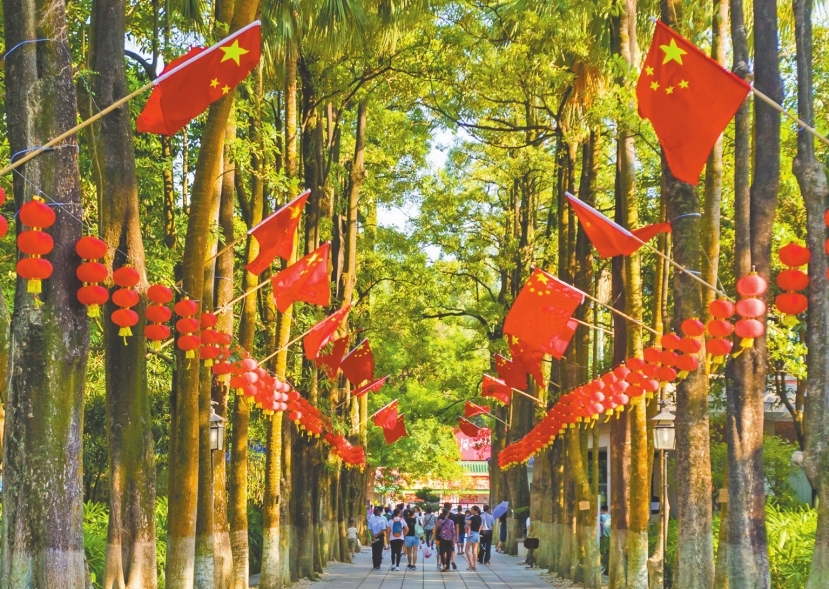 Bright-colored national flags and red lanterns are used to decorate the Tourism Area of Sun Yat-sen's Hometown.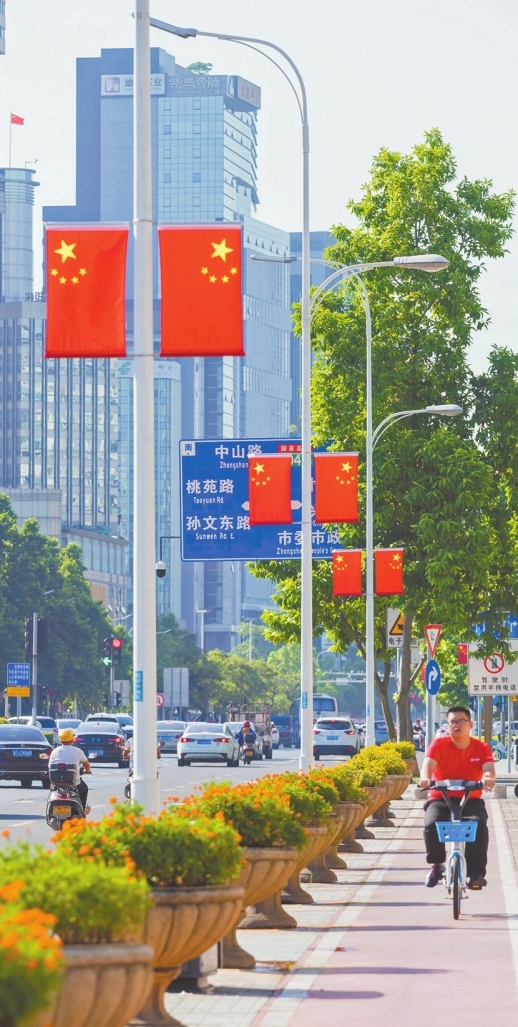 On September 23, Five-starred Red Flags were raised on both sides of Qiwan Avenue.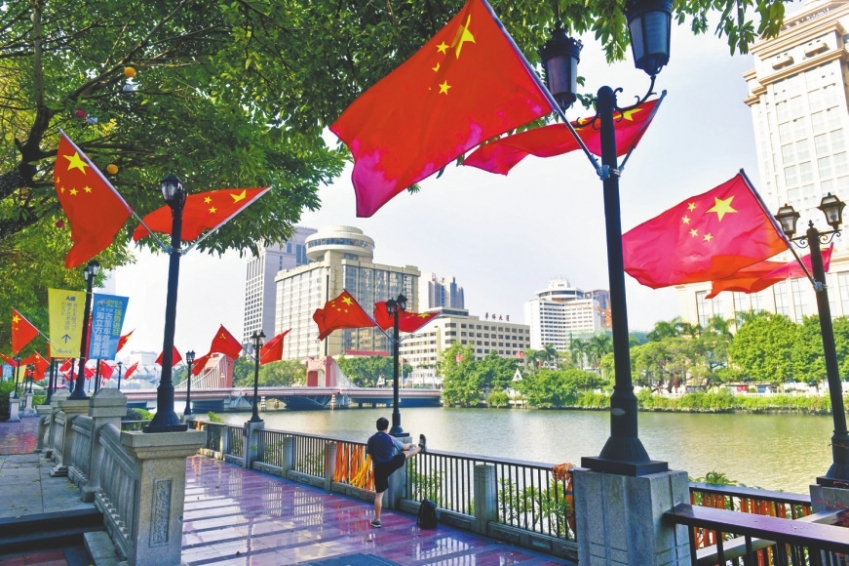 September 19 saw some citizens taking morning exercises along the the Qijiang River banks that were dressed with national flags.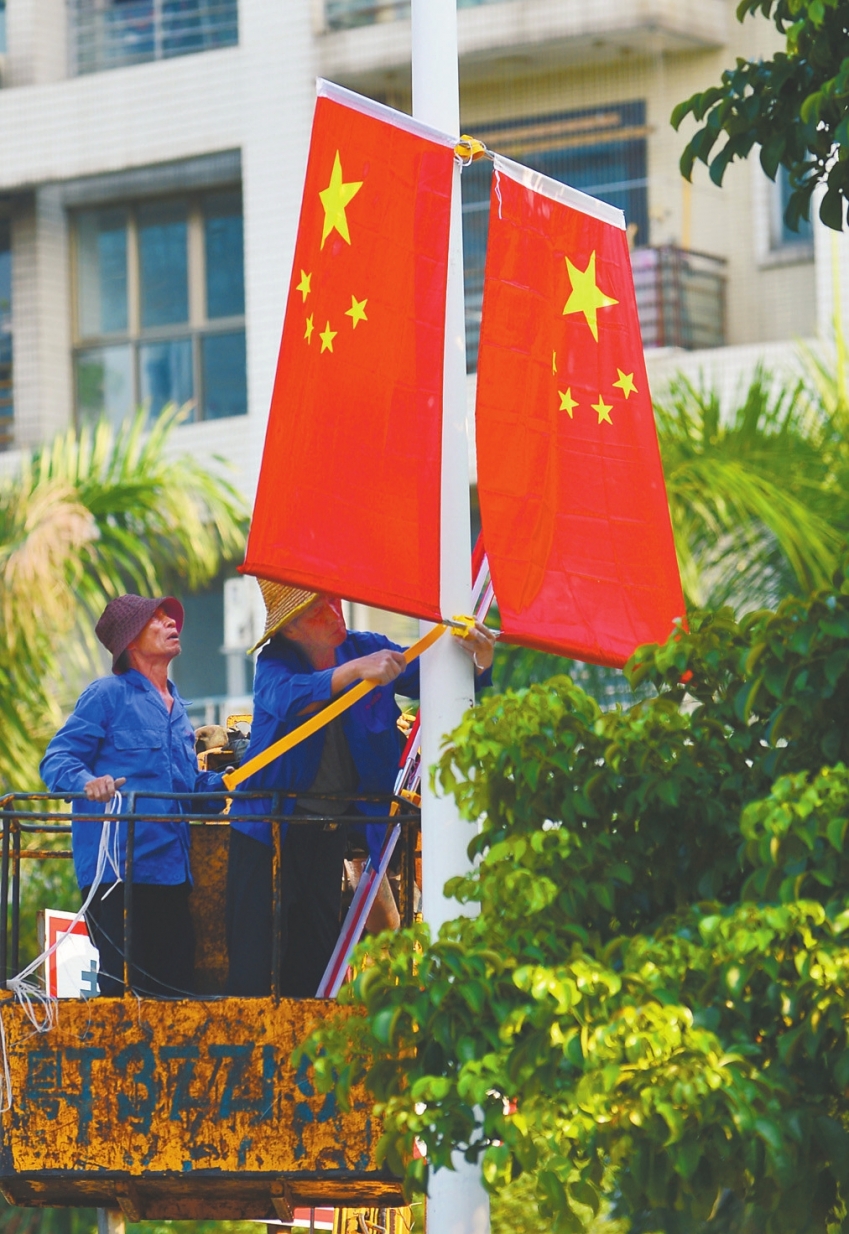 On September 19, two workers raised a national flag on a lamp post in the green belt in the middle of Bo'ai Road.