Kuchong Village, a village in the city. [Photo by Xia Shengquan]

When talking about the East District, most people have high-class office buildings, various Party and government organizations as well as cultural and sports venues in their minds. There are also a large number of entertainment and leisure places for consumers to visit on holidays, including large business circles, the Jinzhong Lake greenway, Zimaling Park, etc.

According to the Xiangshan County Records, when this county was established in the Southern Song Dynasty, its eastern part belonged to Renhou Township. After years of development, in 1988, several villages and communities in the original Huancheng District and suburbs were marked out to form the East District.

Thirty-one years later, East District has evolved from an agricultural area to Zhongshan's "urban gateway". It closely combines rural revitalization with "Three Olds" transformation, urban renewal, social governance and rural culture, so as to allow more villagers enjoy the convenience of the city while retaining the rural flavor and local traditions.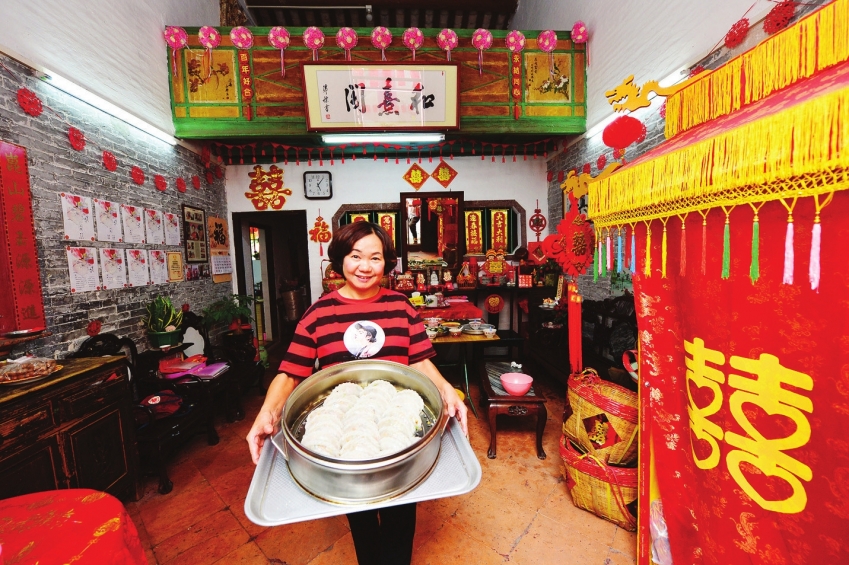 A folk wedding hall hidden at Kuchong Village in East District.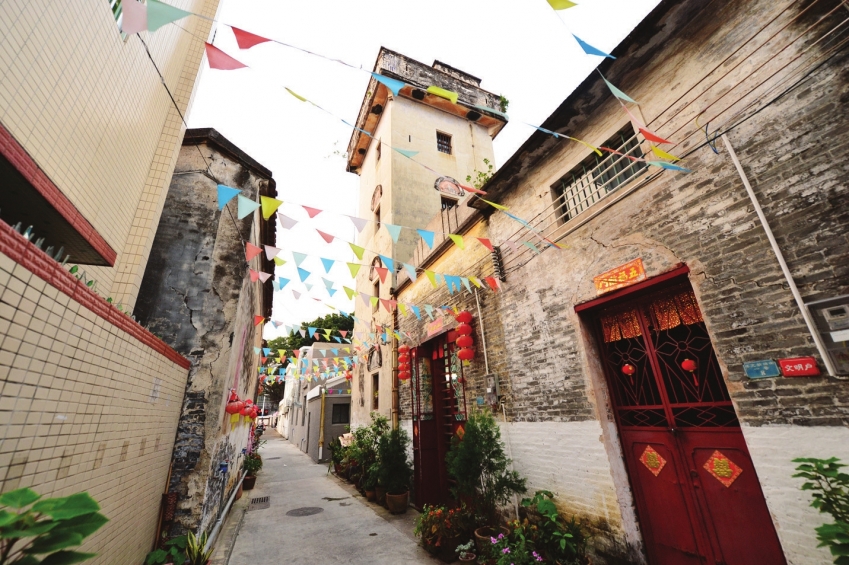 Watchtowers are still standing tall and upright in Kuchong Village, witnessing the rapid urban-rural development.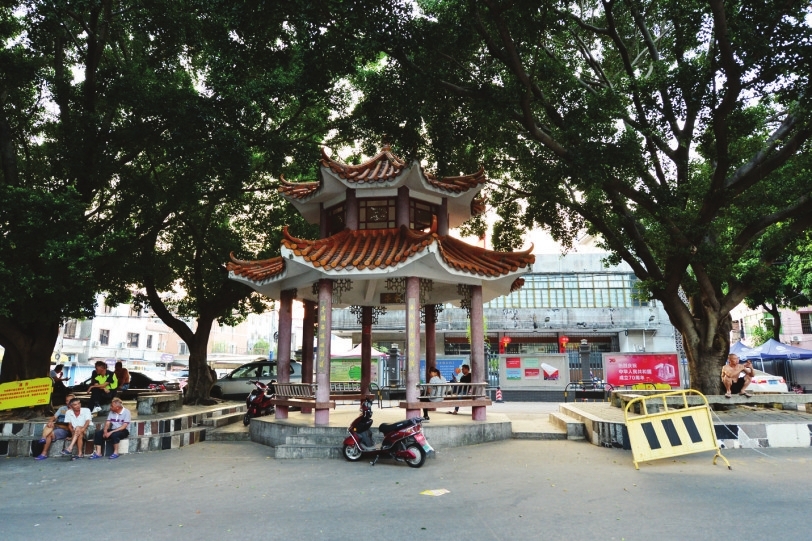 The pavilion donated by the Wang's family has become a relaxing venue for the elderly in Kuchong Village.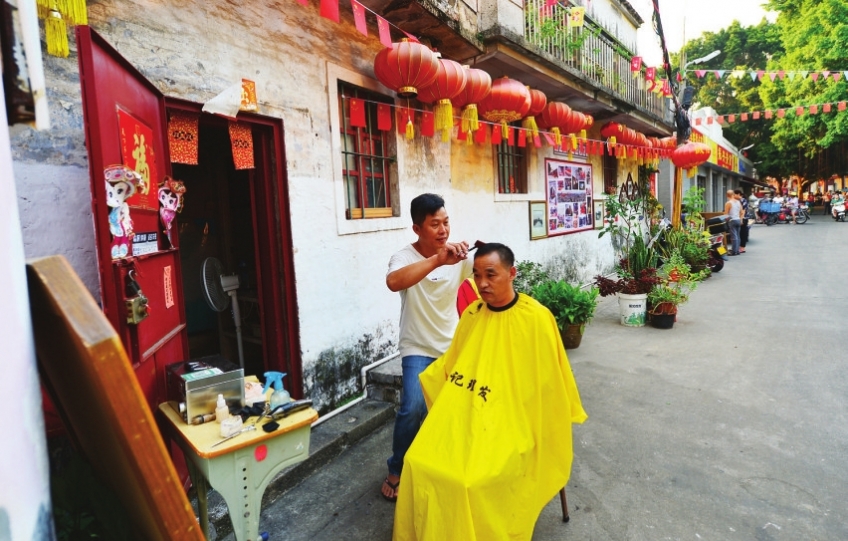 The barber in Kuchong Village.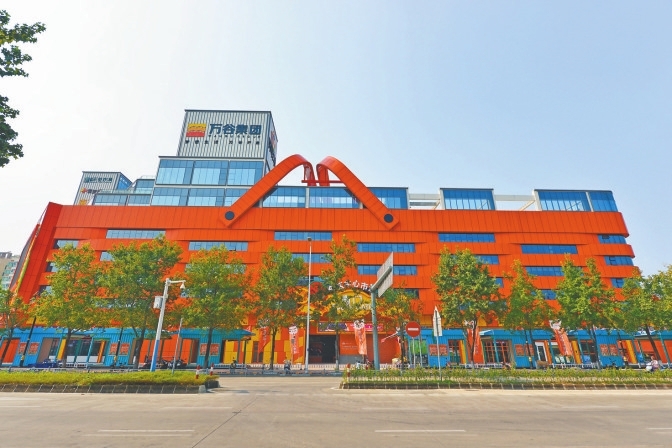 The Wangu "Shopping Basket" Central Market is the "most fashionable" market near the village.

The Summit CBD, high-end office buildings.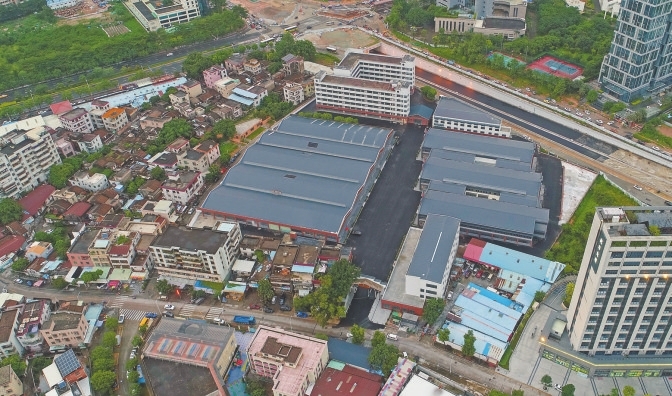 The Orient science park in Da'aoxi Village was rebuilt from an old factory building.

The Sun Yat-sen Memorial Library.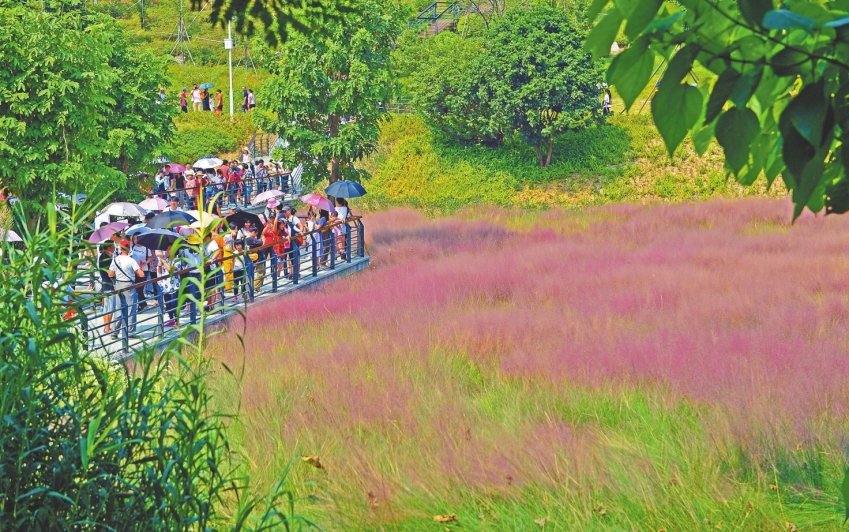 Jinzhong Lake Park becomes a popular place for the public to spend their holidays.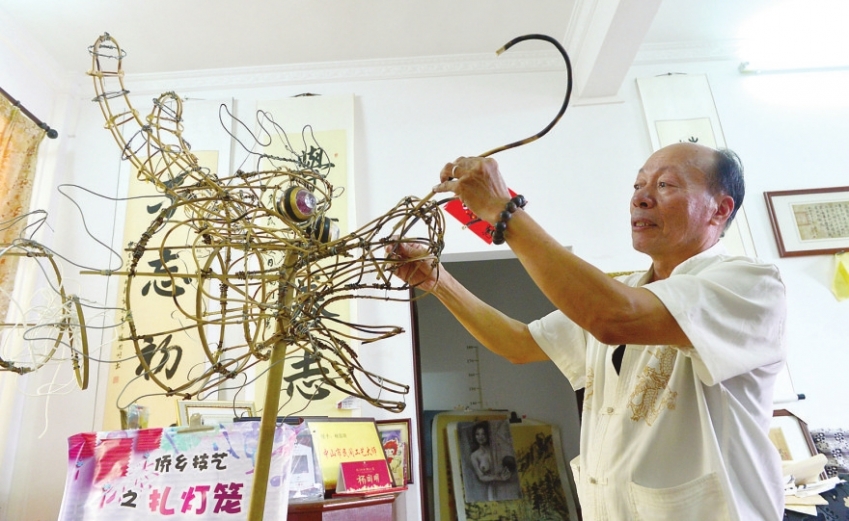 Yang Guoming, successor of intangible cultural heritage project Qiwan Golden Dragon, produces a smaller version of Qiwan Golden Dragon.