The new Sun Yat-sen Memorial Library officially opened to the public on November 12, 2019.

In the daytime, the library is a quiet study place where citizens can accompany their children and encourage them to read. At night, lively cultural activities are carried out in the same place.
The Sun Yat-sen Memorial Library shines in the night. [Photos by Sun Junjun]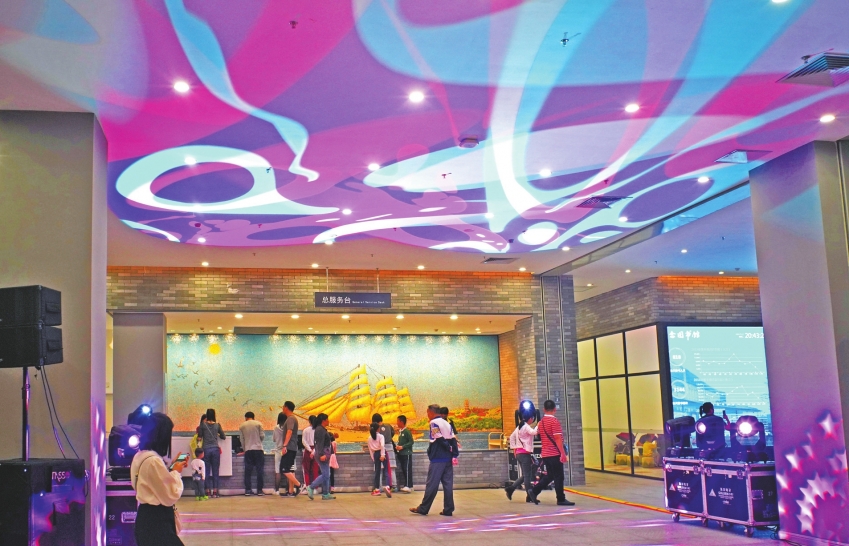 During the evening, the entrance hall presents a fantastic display of color under the illumination of fancy lanterns.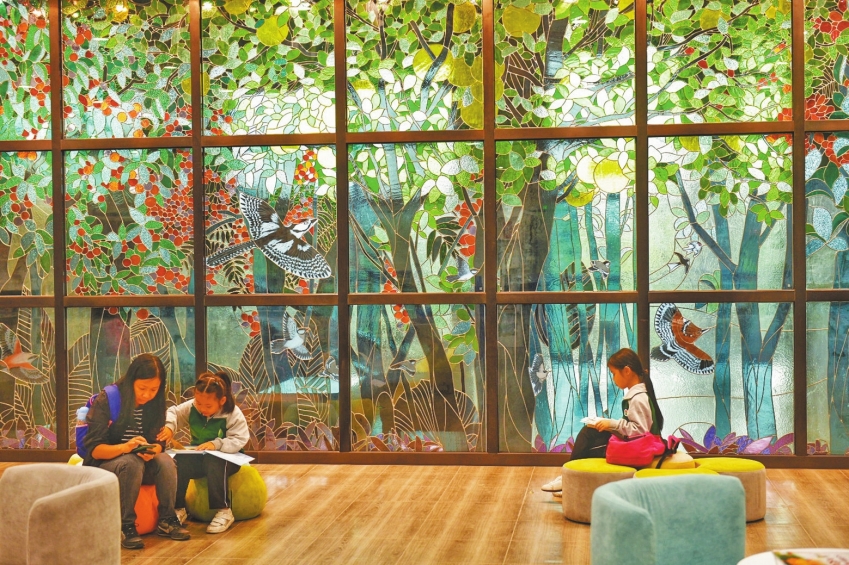 In front of the glass wall on floor 2, parents and children are quietly reading.

As night falls, citizens read freely in makeshift tents.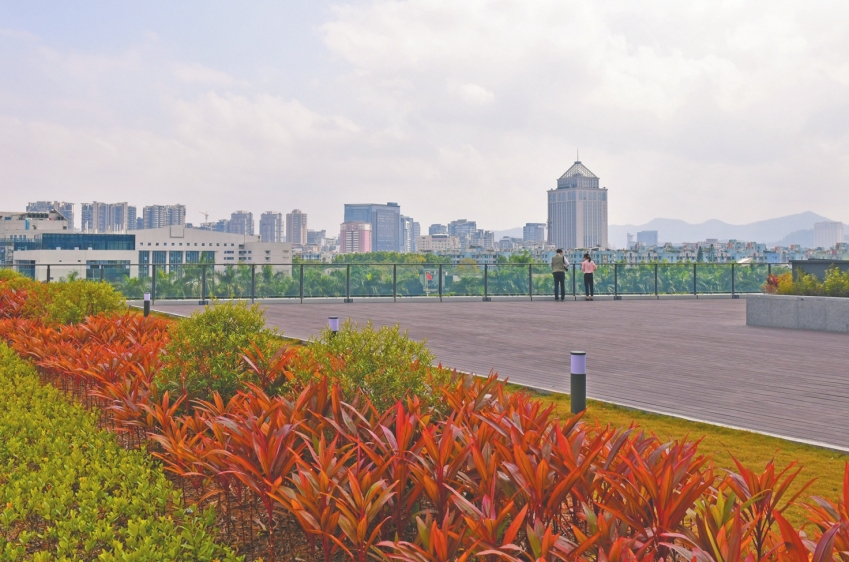 An expansive garden is open to the public on the 4th floor. Here, they may relax after their studies.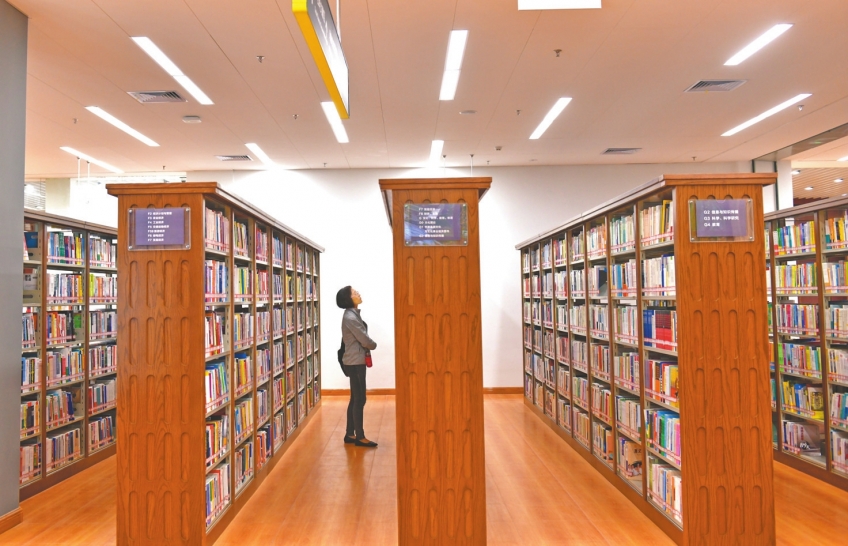 A citizen is carefully choosing books in front of neatly arranged shelves on the 3rd floor.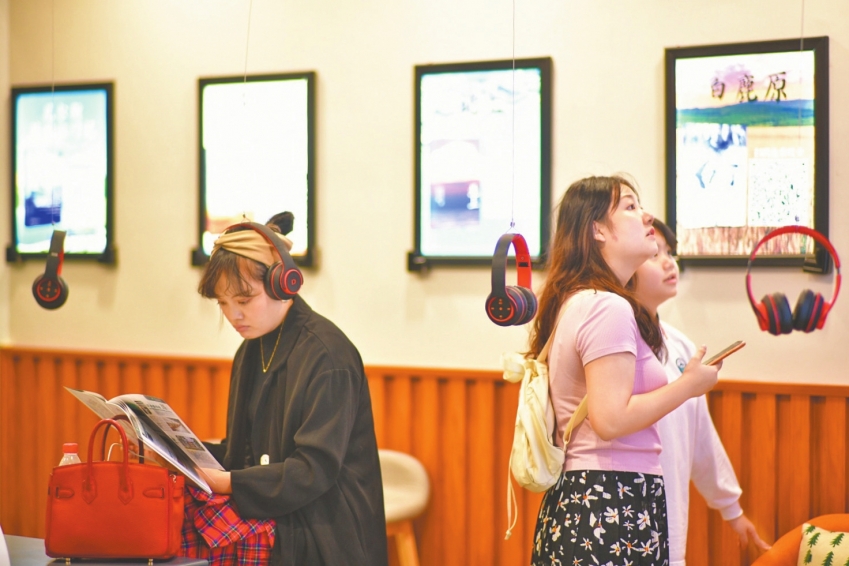 Many people are anxious to experience the audio books.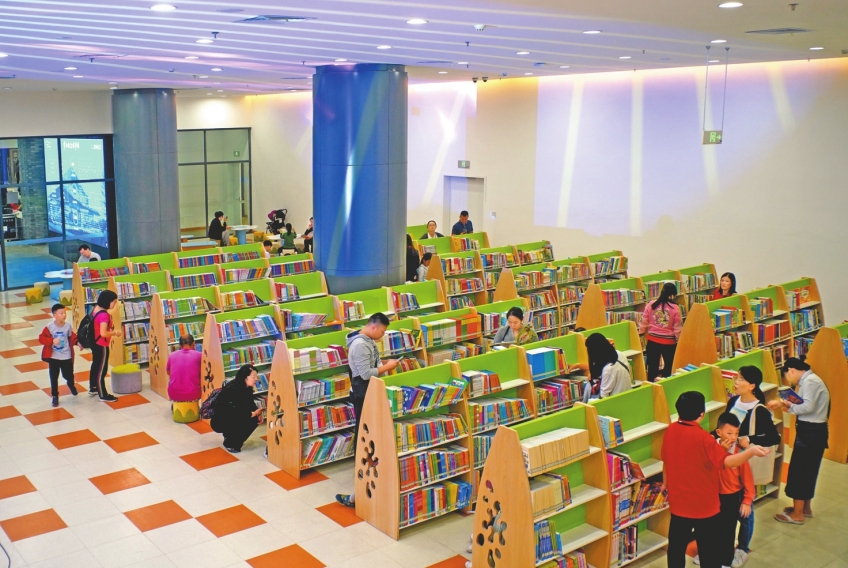 The children's reading area attracts many parents and children.