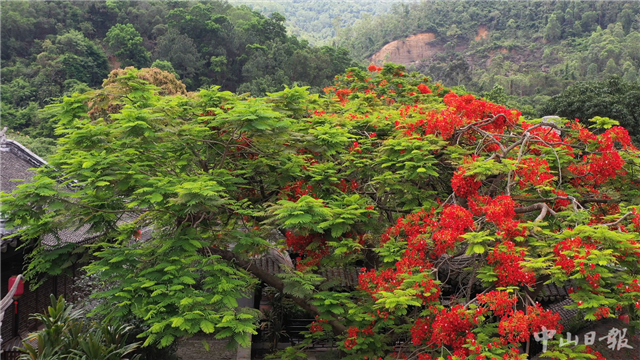 In early summer, Zhongshan is decorated with Delonix regia, also known as the flame tree, whose flowers are in full bloom. Delonix regia is Zhongshan's city tree.
From the small parks on street corners, where people and cars busily pass through, to the unknown mountains, forests and river banks, the flowers of Delonix regia bloom aggressively like the fiery temperament of early summer, sowing seeds of great hope in Zhongshan city.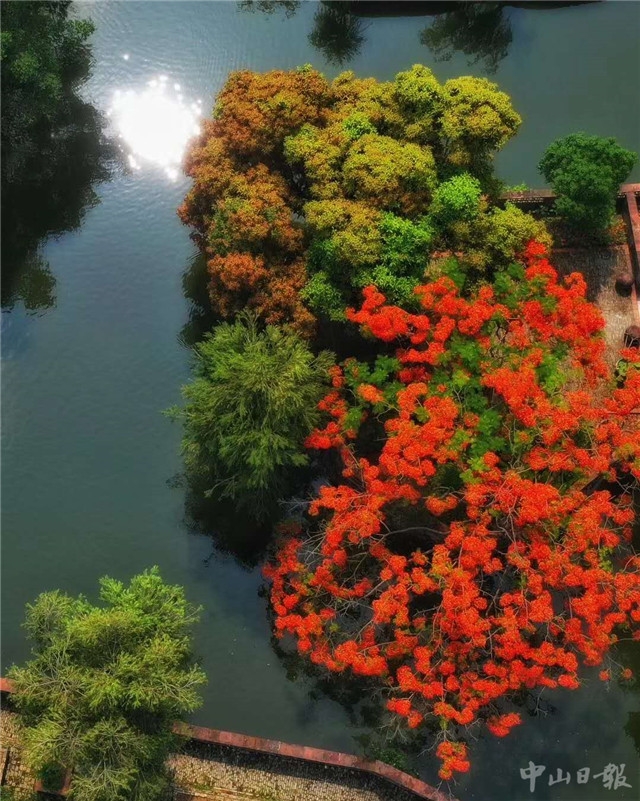 Delonix regia is renown as one of the most colorful trees in the world. It originates from Madagascar and tropical Africa. It has been cultivated in Zhongshan for more than 100 years.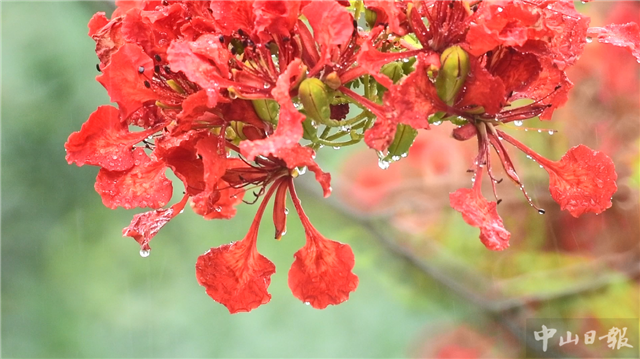 Delonix regia is widely planted in Zhongshan, especially on major roads such as Qiwan Avenue and Bo'ai Six Road; major parks such as Zhongshan Park, Qijiang Park, Yixian Lake Park, as well as such places as Zhongshan Expo Center, Zhongshan Stadium, Zhongshan Municipal Party Committee School, Zhan's Garden and Zhongshan Experimental Middle School.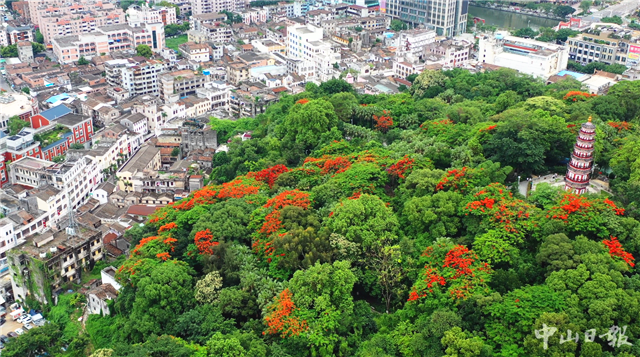 Sun Yat-sen Memorial Secondary School even made Delonix regia as its school tree. [Photos/Zhongshan Daily]