In July, as rice gradually matured, Nanlang Town, the only large-scale rice producer in Zhongshan, stepped into its harvest season.

In Yakou Village, which has the honor of being called "the Most Beautiful Countryside in Guangdong", harvesters were shuttling back and forth in the 133-hectare golden rice fields.

According to Tan Weiqin, secretary of CPC General Branch in Yakou Village, the yield of rice is about 800 kg/mu (about 6.67 hectare) this year, and all of them will be harvested in about a week. Preparations for late rice seedlings will also be carried out at the same time.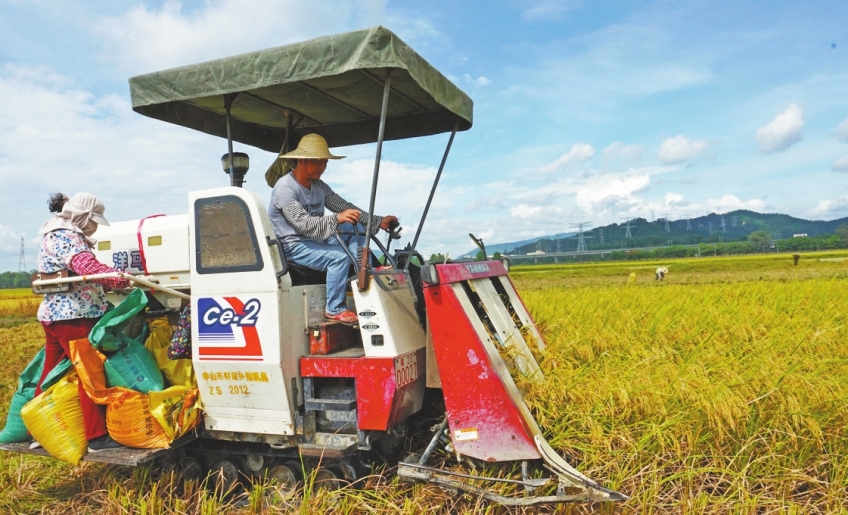 The rice harvester requires cooperation by several people.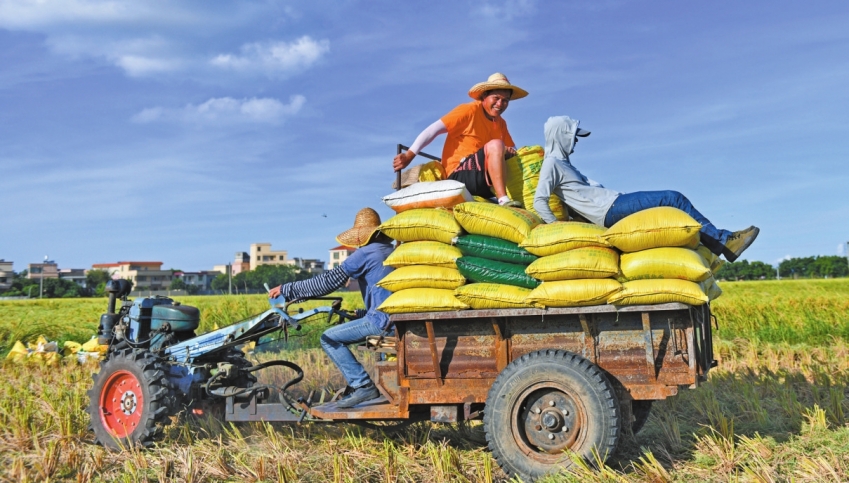 Harvested grain is loaded onto a tractor and transported to the grain-drying area.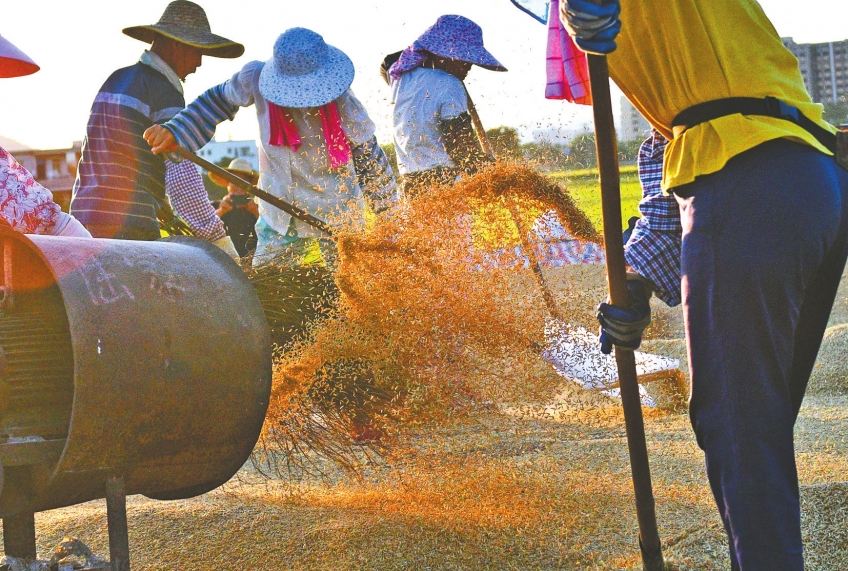 A blower separates dust, straw and other sundries from the grain.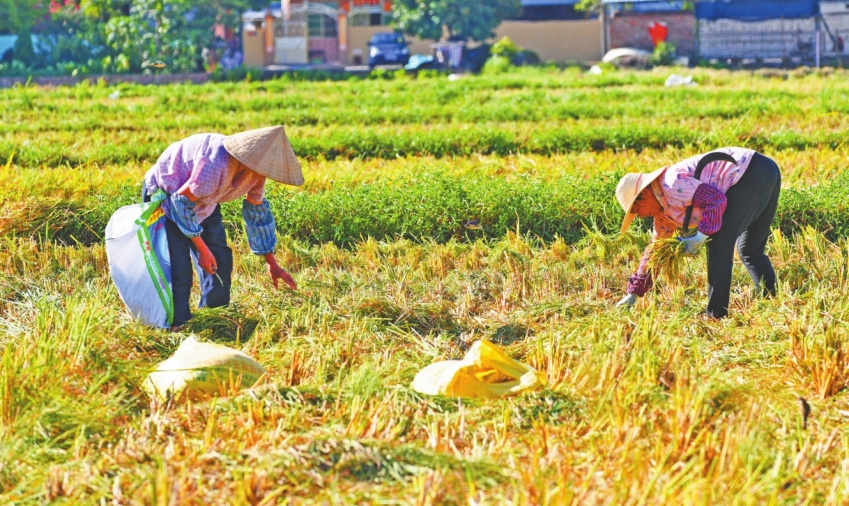 Villagers pick up rice spikes in the field.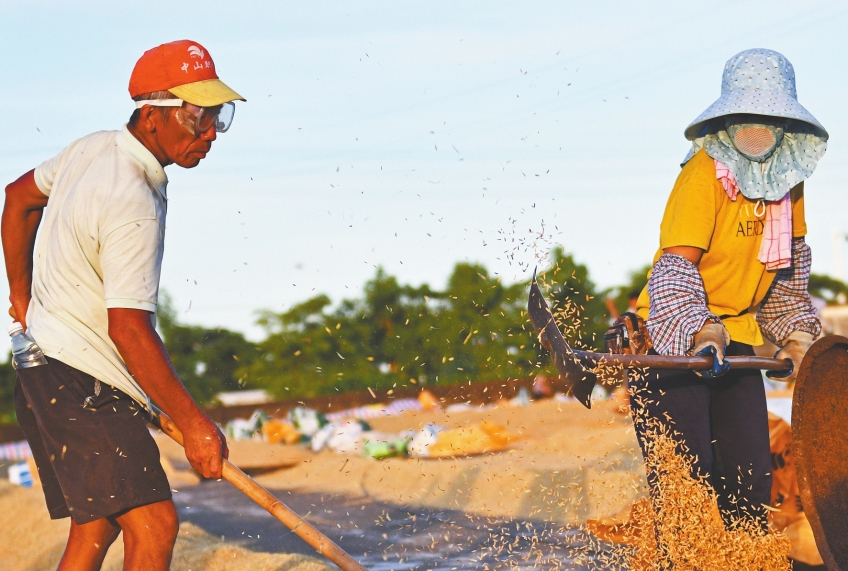 Villagers are fully protected from dust and the sun.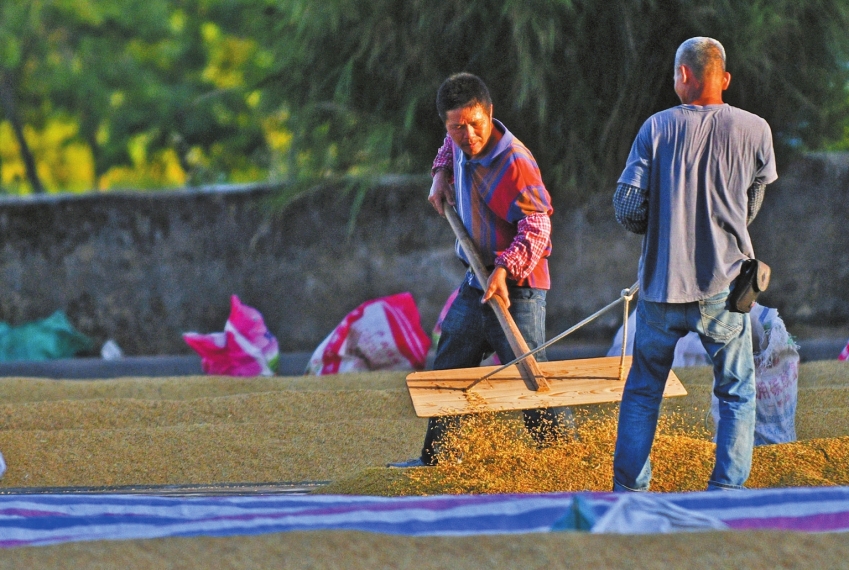 Rice is constantly being turned over.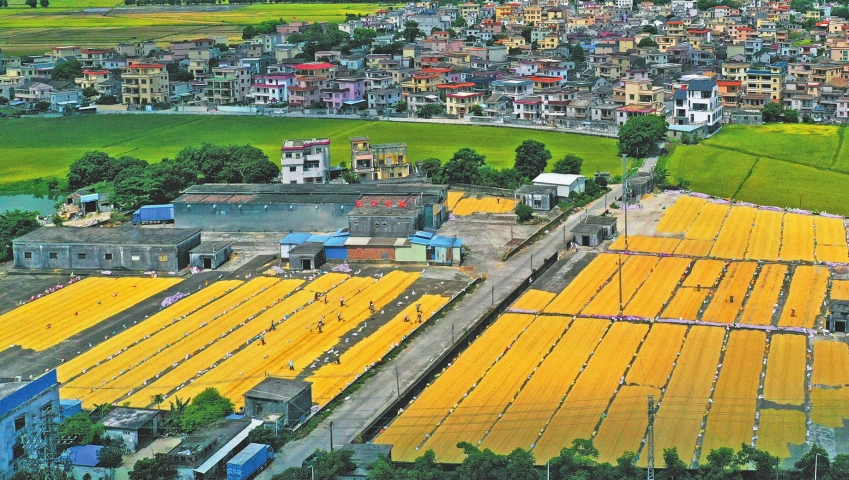 The grain-drying area presents a scene of a bountiful harvest. [Photos by Sun Junjun]