Images: Fascinating views during the daytime, attractive festival lanterns at night
Various ornaments cover the streets and lanes and bring a strong festival atmosphere, lanterns swing from branches and Chinese knots sway in the wind, charming flowers dot the streets and colorful lamps hang from the trees. The atmosphere of the Spring Festival was strong on Zhongshan's various streets and lanes.

During the Spring Festival holiday in 2021, there were 6 main landscape design sites set up in the urban city. LED lamps, oval-shaped lantern strings, Chinese knots and etc were set up on the main roads such as Xingzhong Avenue, Zhongshan Road, Baiyuan Road, Songyuan Road, Yintong Street, and the expressway entrance and exit of Bo'ai Road. There were also 10,512 flower pots used to build flower sculptures in different shapes and sizes. All of these designs were made so that citizens can enjoy the scenery during the daytime and the festive lanterns at night.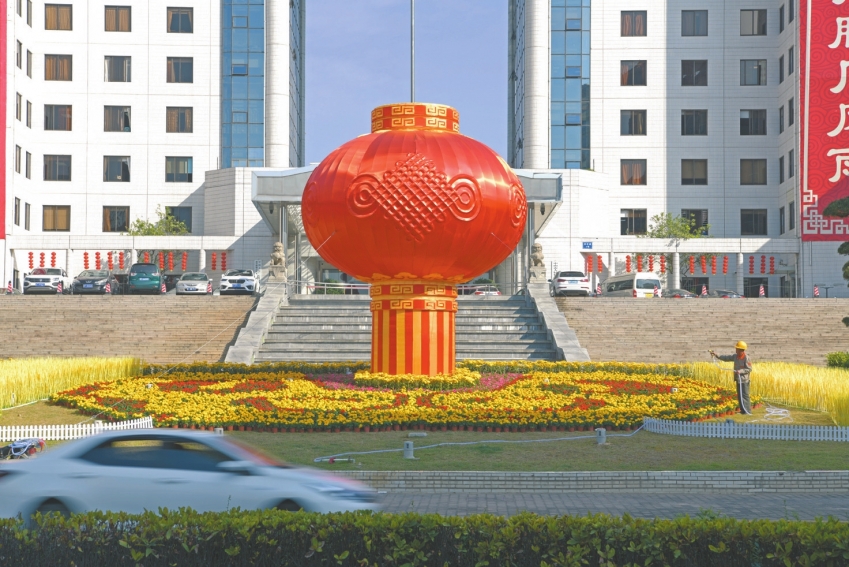 The giant red lantern in front of the building of the Zhongshan Municipal People's Congress and the CPPCC Zhongshan Committee on Xingzhong Avenue. [Photos by Yan Xiaojian]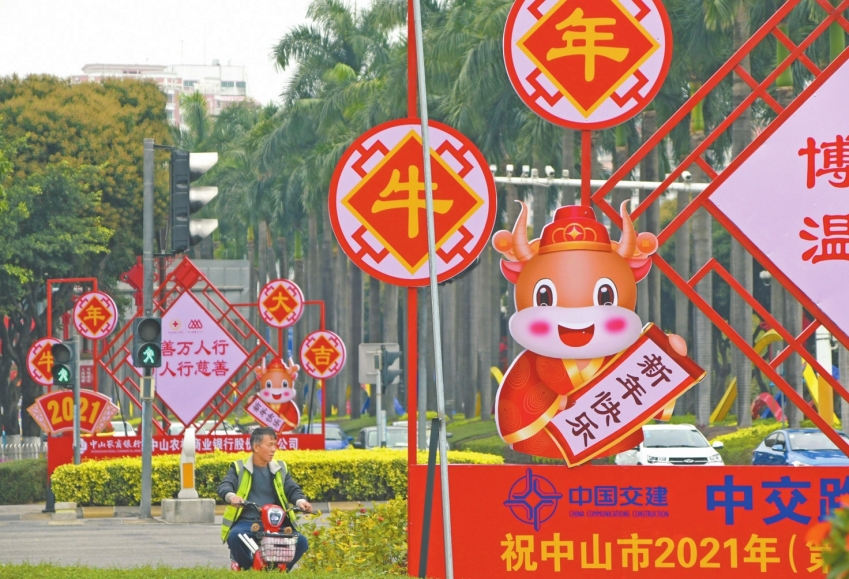 The intersection of Xingzhong Avenue and Zhongshan Road.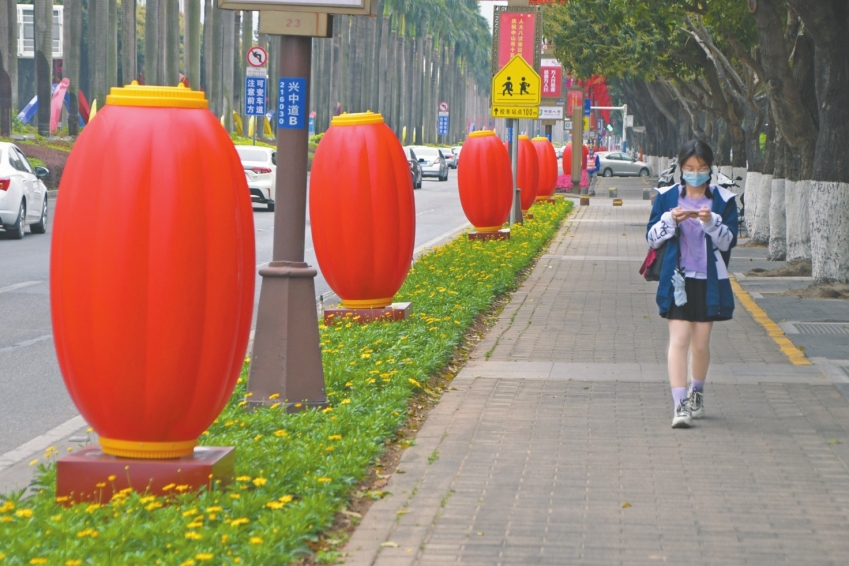 Lanterns in the flowerbeds on both sides of Xingzhong Avenue.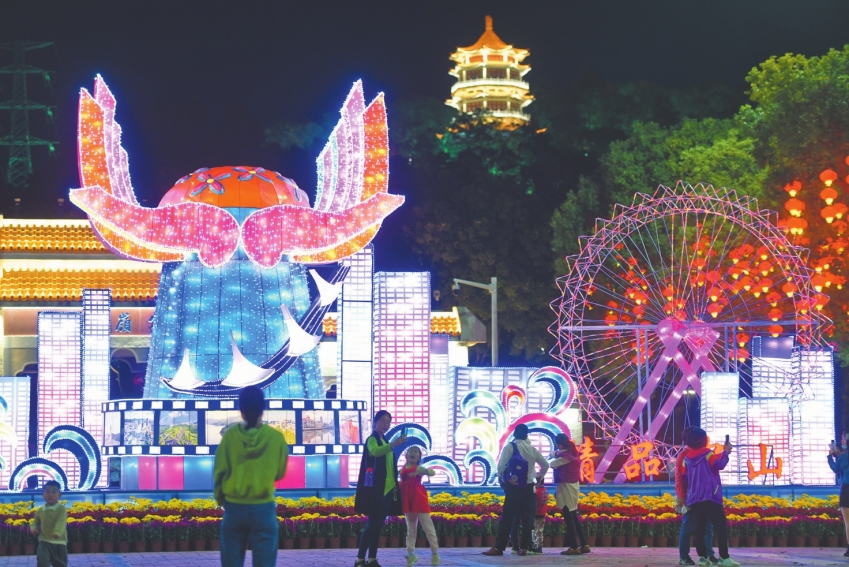 Festive lanterns in the south gate square of Zimaling Park light up with as night falls.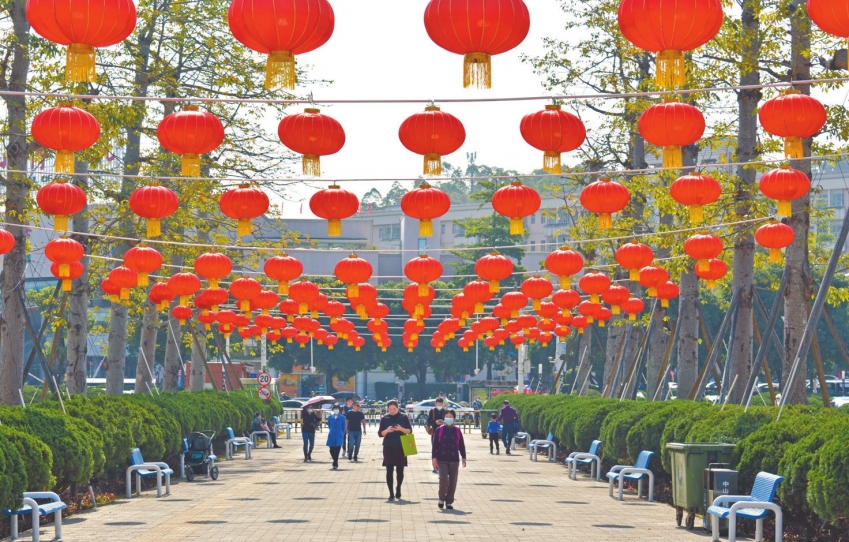 Lanterns in Sun Wen Memorial Park.

Flowers are the main New Year decorations at the archway of Sun Wen Memorial Park.