In recent days, Zhongshan has decorated major traffic intersections, park entrances and squares and displayed relevant content through screens in public areas in celebration of the 100th anniversary of the founding of the Communist Party of China.

People stop by and take pictures in front of these beautiful decorations which highlight the development and history of the CPC.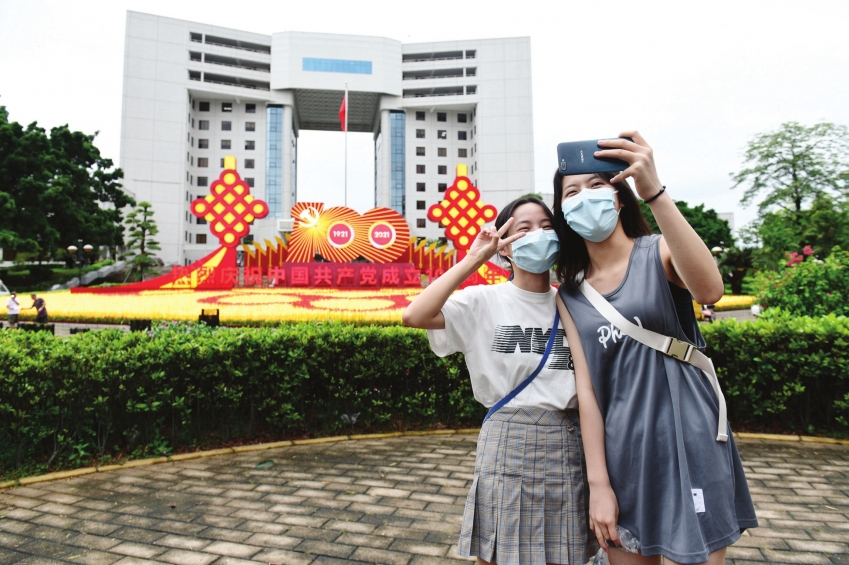 In front of the building of the CPPCC Zhongshan Committee and the Zhongshan Municipal People's Congress.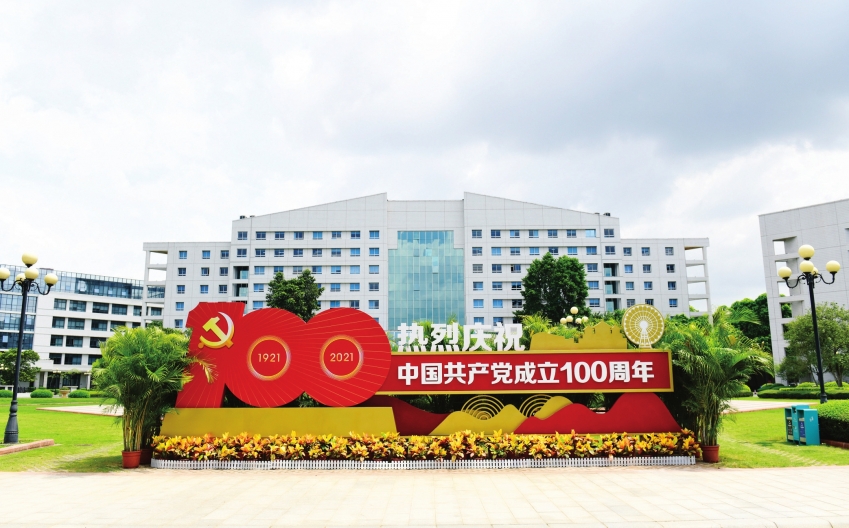 In the compound of the CPC Zhongshan Municipal Committee and Zhongshan Municipal Government.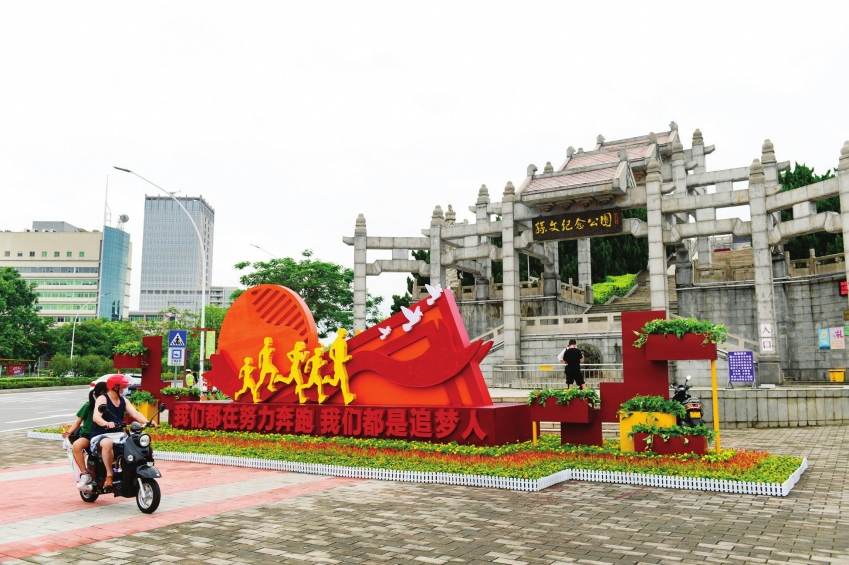 In front of the main entrance of Sun Wen Memorial Park.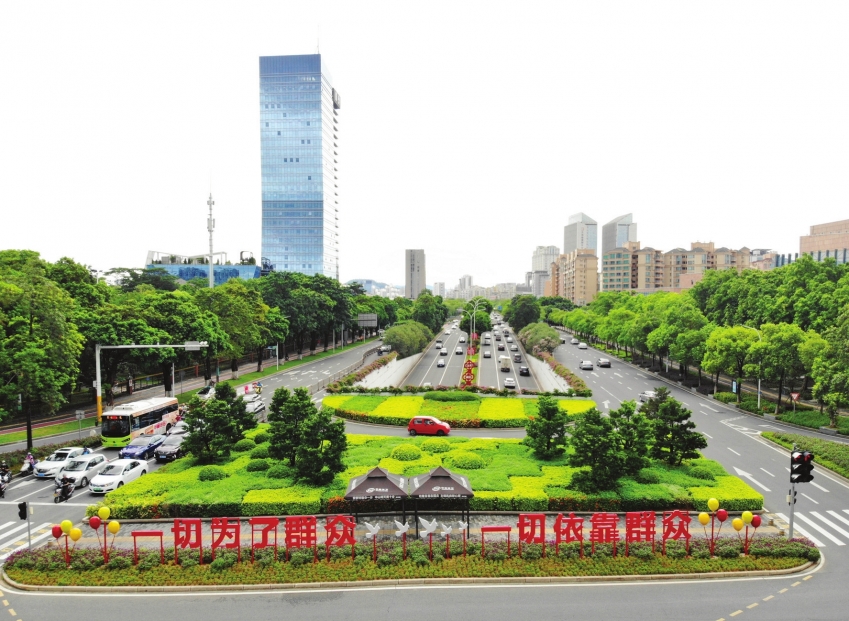 Intersection of Bo'ai Road and Xingzhong Avenue.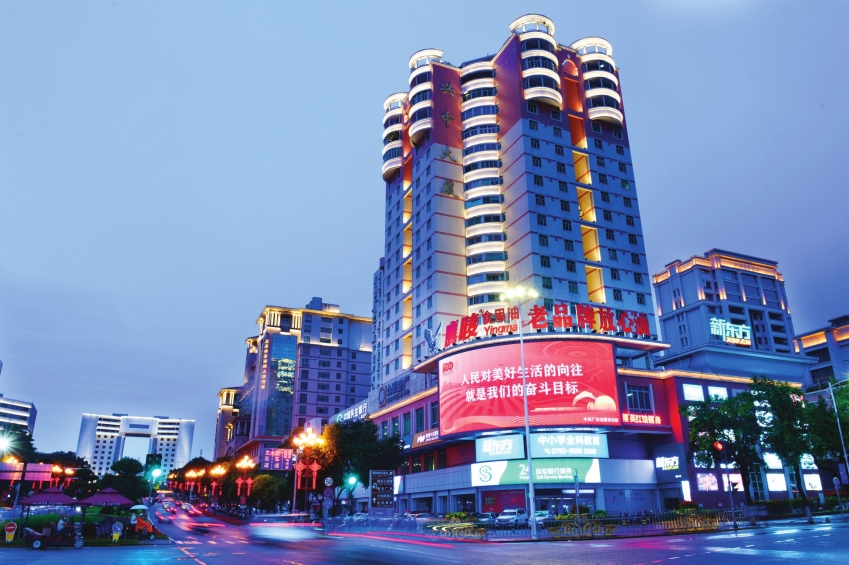 Intersection of Xingzhong Avenue and Sunwen Road East.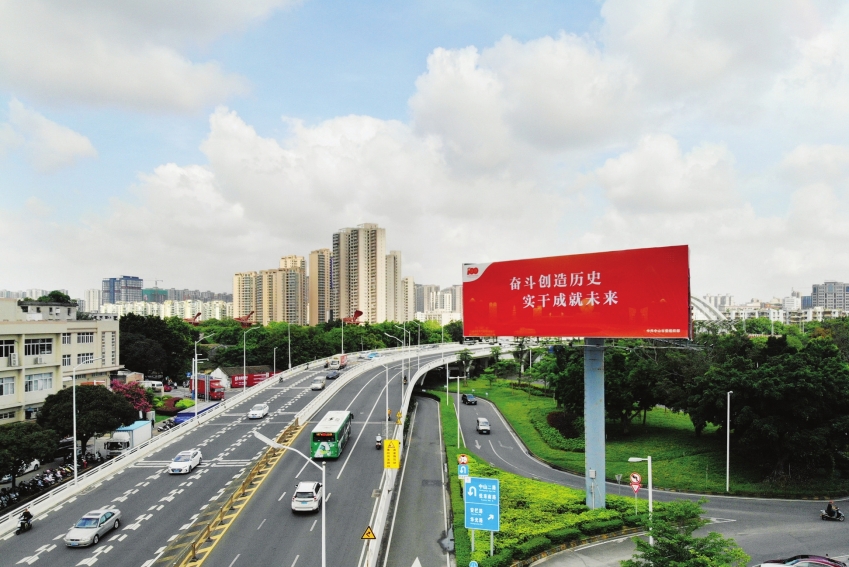 T-shaped billboard beside Renmin Bridge.

Near the entry of expressway in urban Zhongshan.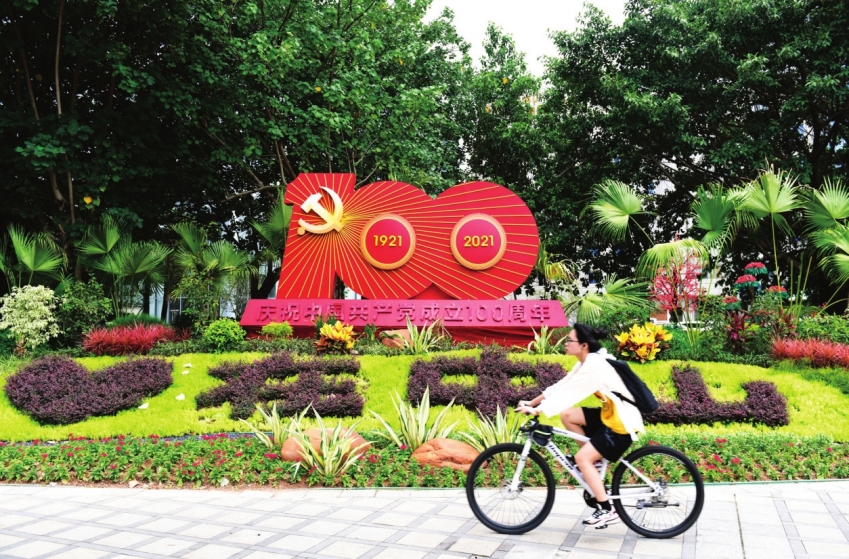 Intersection of Xingzhong Avenue and Zhongshan Road. [Photos by Yu Zhaoyu]