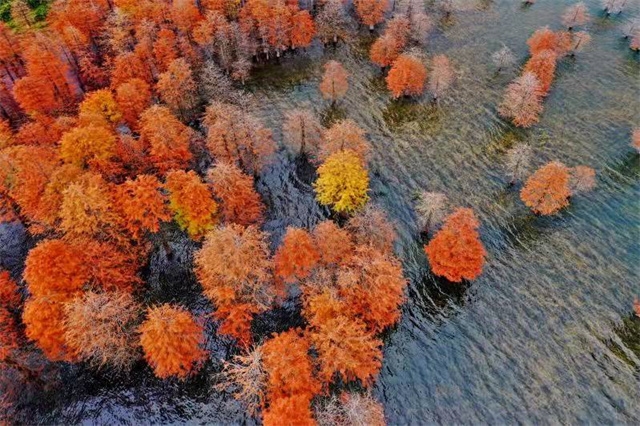 When you see the leaves turn red on the bald cypress, you know that winter has come in Zhongshan.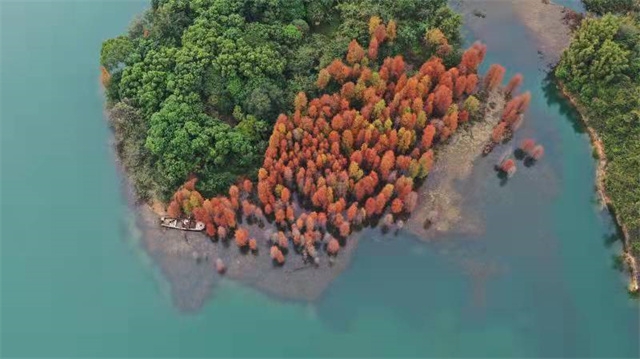 Tall and straight bald cypresses can be found in wetlands, reservoirs, parks and rivers across the city. In the light, every shade of red shine with other colors like a paint can splashed on the leaves.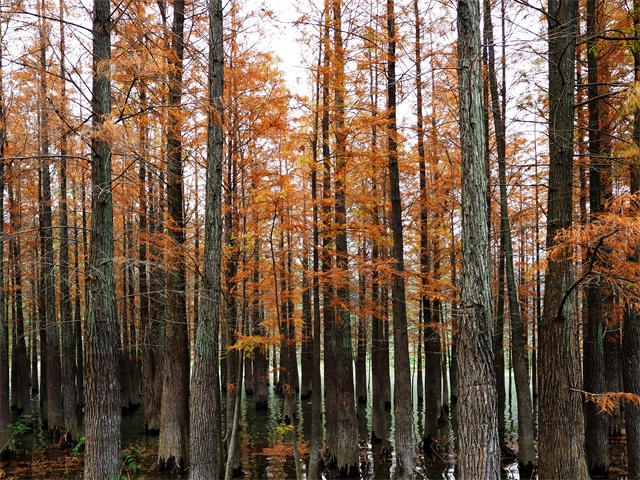 Years ago, Zhongshan people planted a large number of bald cypresses and pond cypresses beside reservoirs and waterways for dyke strengthening. In winter, they stand tall and shine beautifully in the sunlight.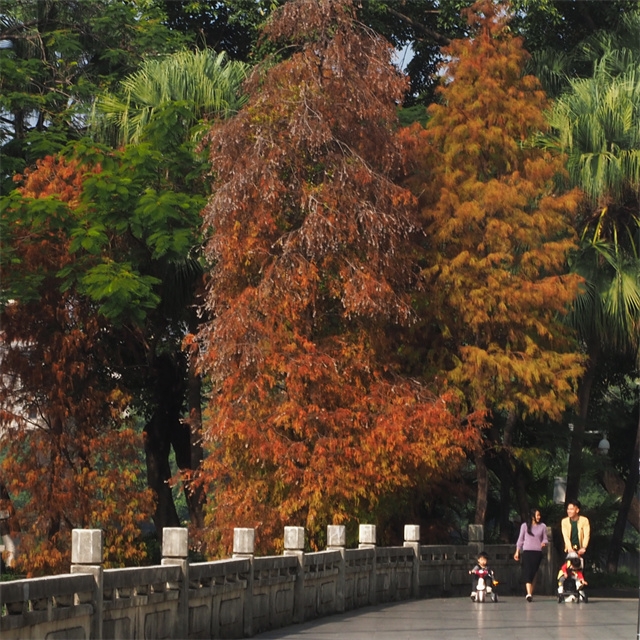 Zhongshan's Minzhong Sub-district is covered with interconnected waterways, and the bald cypresses are common in the countryside. In autumn and winter, their color changes from green to golden yellow, and then to rust red. The magical color reminds the villagers of the changing of seasons.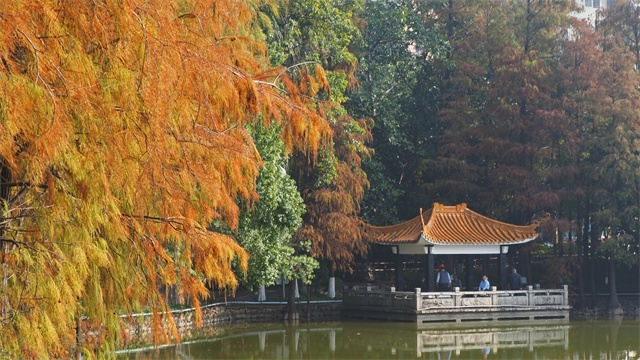 Enjoy these beautiful trees with your own eyes while they are still a lucky red color to bring good luck to the new year! [Photo by Sun Junjun]