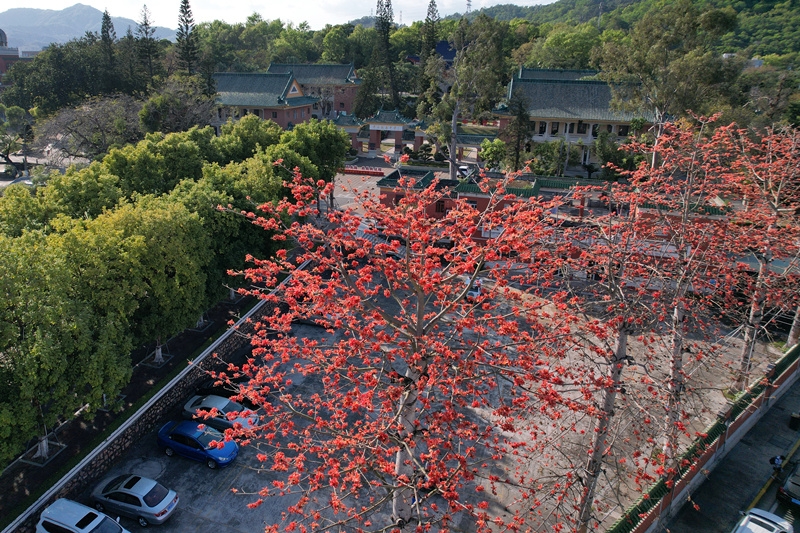 In March, blooming flowers such as the popular kapok flowers sweep across Zhongshan people's WeChat moments.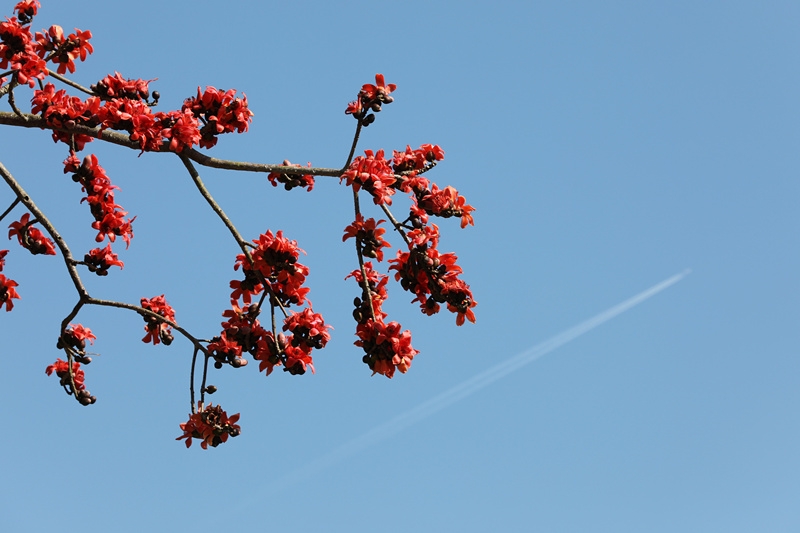 The kapok flower, also known as the hero flower, is a common plant in the Lingnan area. At this time each year, people will commemorate the heroes who sacrificed for their country with these flowers.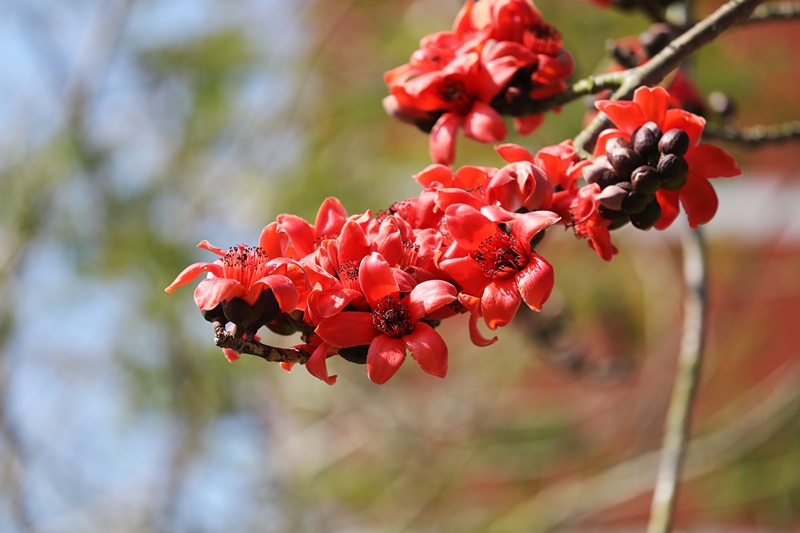 People who like the red kapok can go to such places as Sun Yat-sen Memorial Park, Sun Yat-sen Memorial Secondary School, Bo'ai Road and Huilu Village to see the beautiful flowers.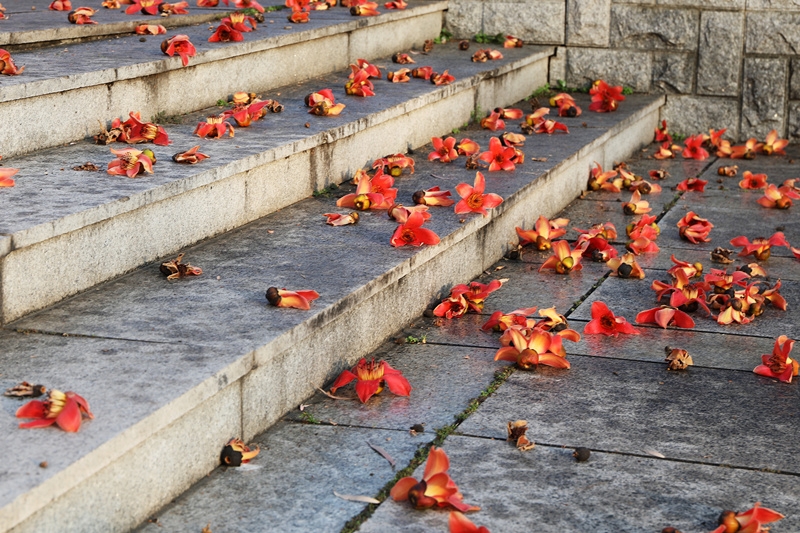 In Zhongshan, both children and adults collect kapok flowers in spring in the past. Boiled water infused with dried kapok flowers and sugar is a home-made herbal tea suitable for all ages. [Photos by Wang Yun]