Phoenix flowers in Zhongshan bloom beautifully in early summer every year.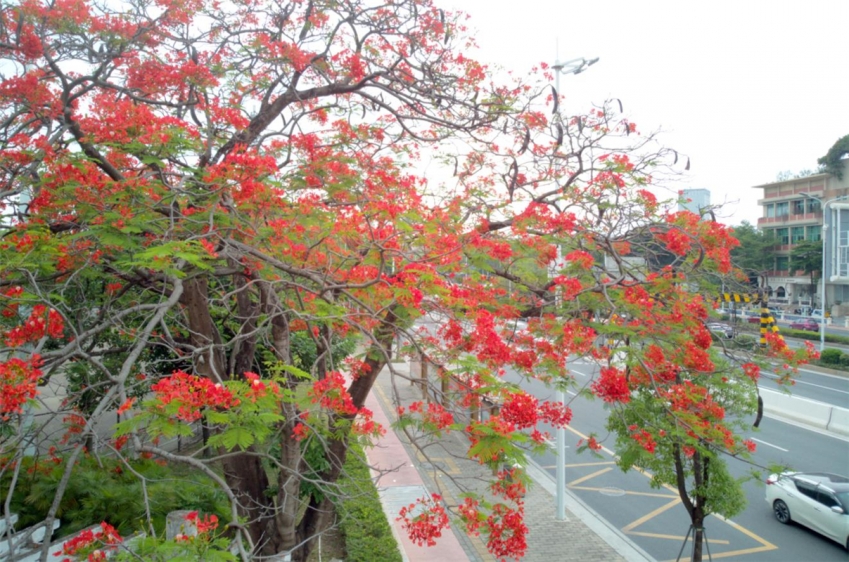 At such places as Zimaling Park, National Fitness Square and Zhongshan Party School, or parks, riverbanks and villages, one may find dazzling red phoenix flowers amidst green branches.

Like a painting of tree branches spotted with red, the flowers are as bright as clouds and as red as fire.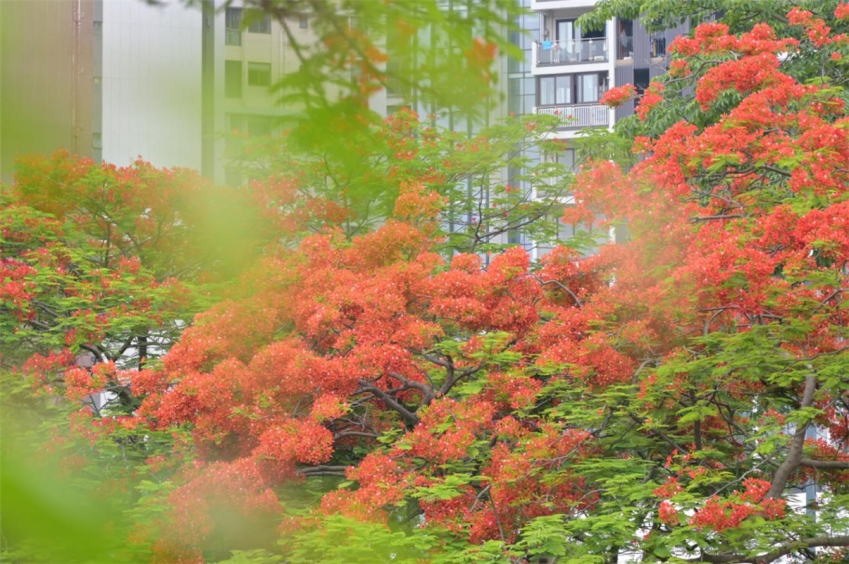 Phoenix flowers add a touch of vibrant red to Zhongshan in the early summer.