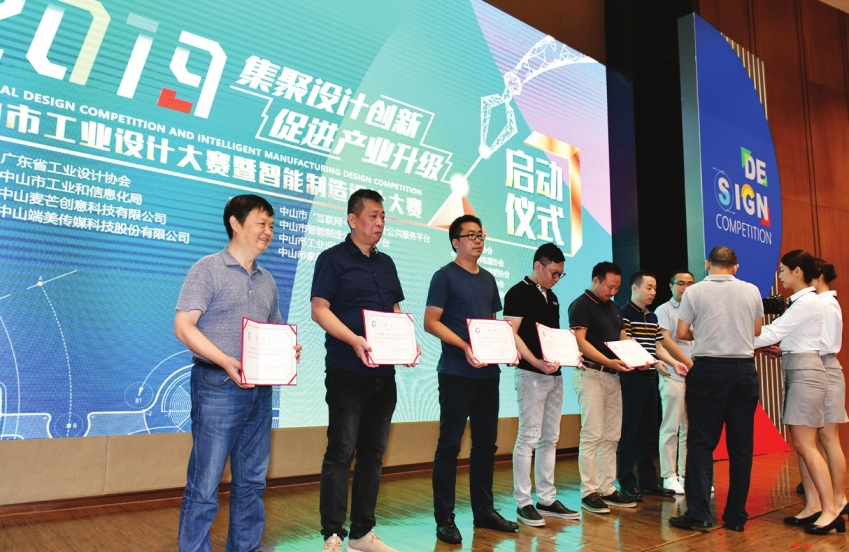 The 2019 Zhongshan Industrial Design Competition was launched at the Zhongshan Summit Hotel on August 12 morning. More than 400 people, including leaders of township economy and information technology departments in Zhongshan and representatives of trade associations, companies and colleges, attended the opening ceremony. [Photo by Sun Junjun]

This year's competition is divided into 2 divisions, the Industrial Design Competition and the Intelligent Manufacturing Design Competition.

The Industrial Design Competition was divided into the professional group and the collage group based on the contestants; divided into product design and conceptual design based on the entries; and divided into four special contests for household appliances, hardware and locks, kitchen and bathroom products, and general products based on the professions.

Talking about the Intelligent Manufacturing Design Competition, contestants are required to submit intelligent solutions for solving common difficulties in the production and manufacturing processes of Zhongshan local companies and manufacturing sector.

This year's competition will last until January 2020, with a total bonus of 1.1 million yuan. Prize-winning entries will be exhibited on tour in all towns and districts in Zhongshan, with projects supported and talents offered.