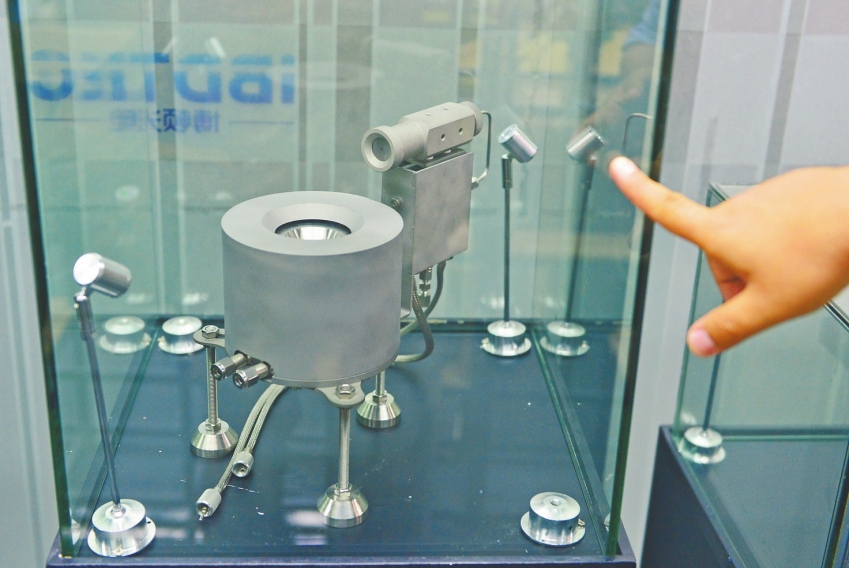 The high-end ion source core device independently developed by Zhongshan IBD Technology Co Ltd. [Photo by Xia Shengquan]

A large-scale vacuum coating machine was running smoothly in Zhongshan IBD Technology Co Ltd on the afternoon of September 25.

"This coating machine incorporates our own high-end ion source products. If it's imported from abroad, it will cost at least 2 million yuan," said Ji Ming, General Manager of IBD.

The high-end ion source product series are developed by three post-80s college students. In 2015, they started their own businesses. In less than five years, the high-end ion source technology has been industrialized, which broke the monopoly of foreign products, and filled the gap of high-end ion source technology in China.

In 2016, IBD settled in the Zhongshan Industrial Technology Research Institute of Torch Development Zone and participated in the 5th China Innovation and Entrepreneurship Competition (Zhongshan Guangdong Division) at the same time, winning the first prize of the Start-up Group.

Now IBD has nearly 30 core patents, 10 invention patents and 20 utility model patents, as well as 1 patent application for PCT (Patent Cooperation Treaty), and has cooperated with the Chinese Academy of Sciences, Beijing Institute of Technology, and the University of National Defense Technology.

In May this year, IBD saw the first batch of orders. Meanwhile the company moved into the Torch 01 Co-incubator to speed up incubation, and the office area increases from 40-50 square meters in the past to 500-600 square meters. Currently, the company is looking for new space to release its capacity.