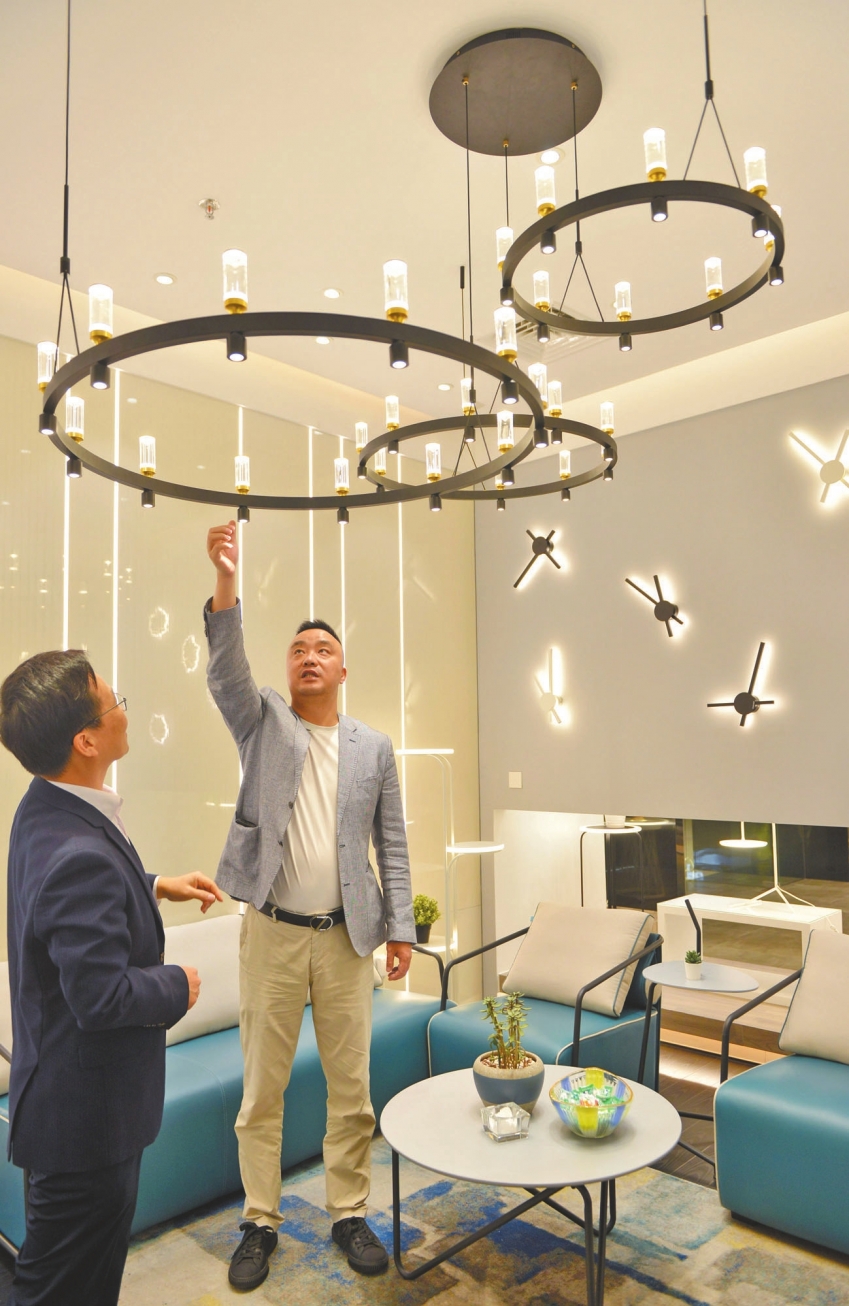 "This is our 'hottest' candlelight series; it was launched this past March. It is both modern and practical." Xie Wei (right), chairman of Zhongshan Sover Lighting Appliance Co Ltd, said during an interview on November 27. [Photo by Wen Bo]

Xie Wei established Sover Lighting 11 years ago, and he has always been firmly taking the road of originality and becomes a "fighter of rights protection" in the industry.
"Each of our lighting products come with an exclusive patented appearance design before they go on sale, with '100% patented'," said Xie Wei. Up to now, Sover has applied for over 400 patents covering more than 1,500 lighting products.

With the improvement of modern intellectual property protection environment, Sover Lighting's competitive advantages in original products are becoming more and more prominent. Some other lighting brands have distributed channels online, but Sover is still focused on offline sales. It has opened 730 stores across the country to display its products with a unified brand image.

Sover Lighting has its flagship stores on JD.com and Tmall. These facilities provide online advice, and they guide customers to choose and buy the ideal products at local stores. "Our Internet thinking reflects the linkage between online and offline. We promote our brand online, trying to use internet as a 'window' to empower the brand," Xie Wei said.
Internet consumption has brought about rapid replacement of new products, therefore Xie Wei accelerates the replacement of the products in stores. In addition to internal R&D, Sover also partners up with colleges and universities to boost the development of new products to meet the personalized needs of consumers. "Over the next five years, we hope to have 2,500 stores open across the country," he added.