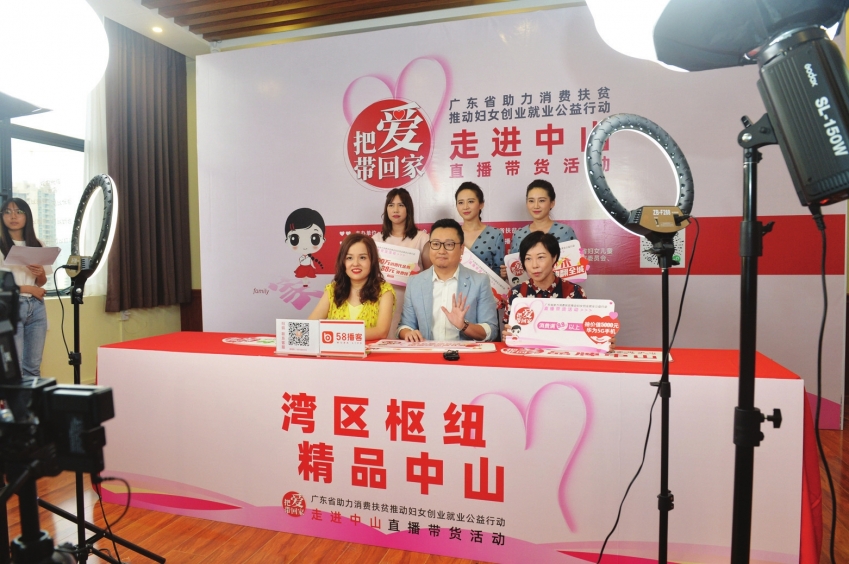 With the theme "Bringing Love Home from Zhongshan", a public welfare live stream was held at the Innovation Building of Zhongshan Polytechnic on the afternoon of September 12 to provide free promotion for Zhongshan special products. The activity attracted over 4.87 million views in 3 hours.
This live stream included three parts: Brands of Zhongshan, Tastes of Zhongshan, and Fashion in Zhongshan. Zhongshan-based enterprises put more than 260 kinds of products on shelves at preferential prices, about 50 of which were showed one by one in the live streaming event.

In addition, the live stream also held raffles and product flash sales, and invited the Woman Pace-setter of Guangdong Province, the head of the provincial women's entrepreneurship demonstration bases, leading female entrepreneurs and well-known MCs as the anchors and spokespeople for the activity.