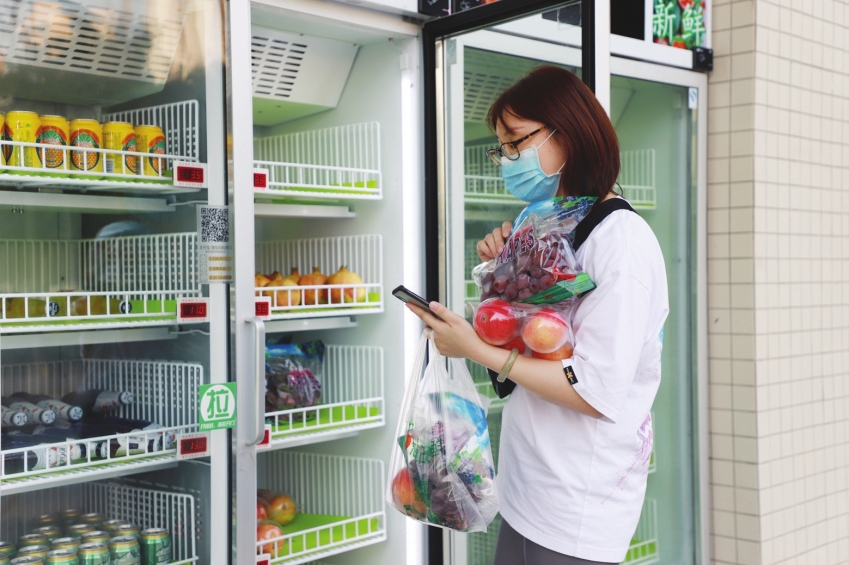 You just need to scan the QR code with WeChat to open the door of the refrigerator and pick out fresh food, the system will automatically weigh the food, and charges would be automatically collected via WeChat after you close the door. Recently, a 24-hour self-service fresh food refrigerator is set up in a residential community in South District, Zhongshan City. This novel, convenient grocery shopping mode has attracted many citizens.
The operator says that they plan to put some self-service fresh food refrigerators into use first in residential communities in Shiqi District and South District first, and then gradually in the whole city, and there will be various promotional activities from time to time.

Since June this year, several communities in Zhongshan are equipped with fresh food refrigerators. While ensuring the freshness and hygiene of groceries, these machines bring vegetables and fruits to the public in a more convenient way and have opened up a new prospect for the online automatic vegetable retail mode.