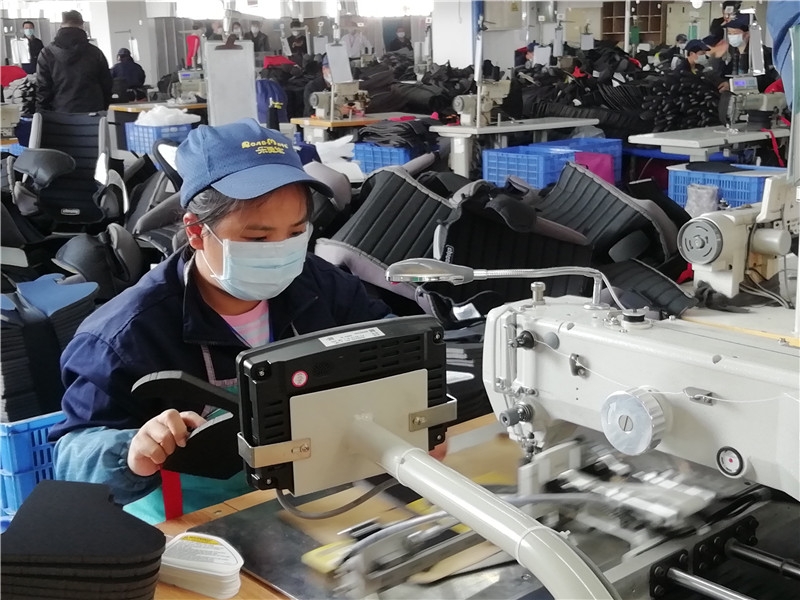 Since the beginning of this year, Sanjiao Town has given active assistance in helping enterprises file for government assistance in technical reform. So far, 100 projects in Sanjiao Town have been filed, with a planned investment of 4.67 billion yuan, of which 2.2 billion yuan has already been completed.

In July, 14 enterprises in the town applied for eligibility in the provincial technological transformation fund, which has a total investment of 408 million yuan. It is estimated that the sales revenue of qualified enterprises will increase by 890 million yuan after completion. Qualified enterprises will be rewarded with up to 20% of the equipment costs, about 61.3 million yuan.

Technical reform projects filed are mainly intelligent transformation projects of such areas as next-generation electronic information, cosmetics, smart home, and high-end clothing fabric industry. Projects like the 5G communication high-precision multilayer printed wiring board of Guangdong Ellington Electronic Technology, and the intelligent wet wipes production line of Guangdong Nox Bellcow Cosmetics Co Ltd will boost the industrial development of Sanjiao Town.