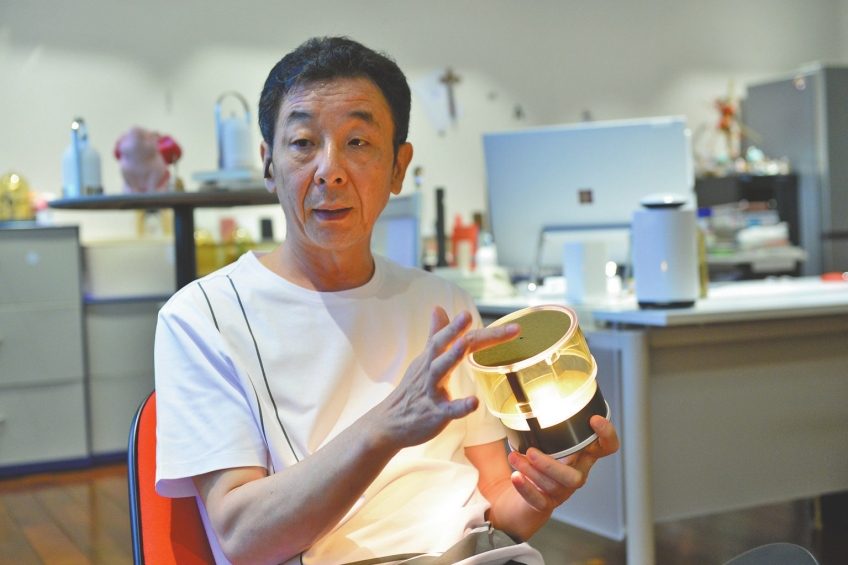 The office of Sun Yue, chairman and chief designer of Guangdong Comely Lighting and Electrical Appliance Co Ltd, is like a modern bookstore. The room intertwines traditional and modern elements to give people a sense of joyfulness through subdued lighting and book collections.

Before moving to Zhongshan, Sun Yue was a well-known architect in Chongqing. In 1996, he came to Guzhen Town and founded a company that is specialized in modern lamp design and production.

In 1997, the company drew attention from customers when it launched the first batch of modern lamps. The company quickly became one of Guzhen Town's most famous enterprises and grew rapidly. Years later, the company moved to Torch Development Zone.

"From the day the company was founded, we have adhered to the initial intention of designing original, high-quality products. 20 years later, we have cooperated with world-class lighting design brands and some of the top brands in Europe," Sun Yue said.

"In the future, in addition to the basic lighting functions, it is vital to offer people psychological comfort by creating a healthy lighting environment." Sun revealed that since last year he has focused his design emphasis on lighting with psychological benefits.

This year, the company is aiming for a growth of about 50%, and it is expected to see explosive growth in the post-renovation lighting products sector.