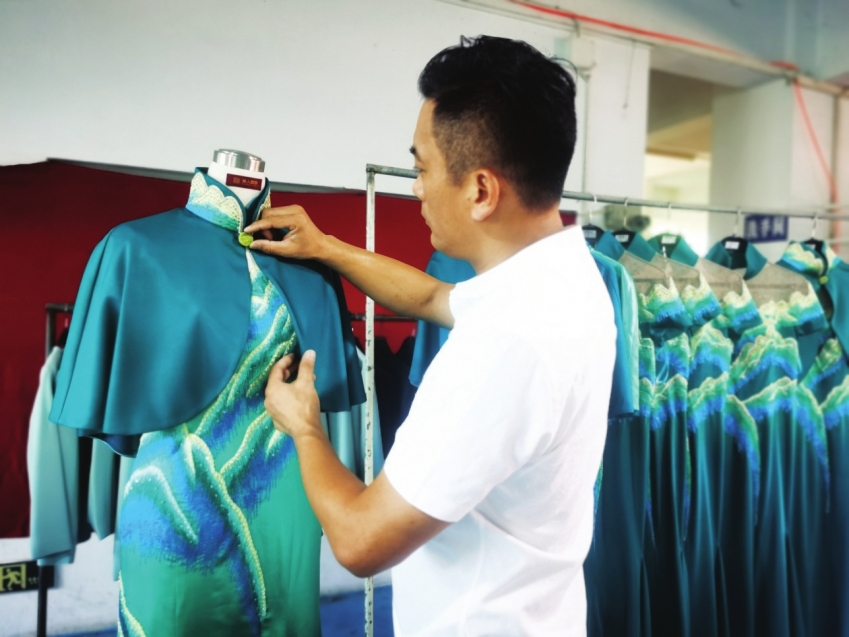 The costume named "Green Mountains and Clear Waters" for medal ceremonies of the 14th National Games is custom-made by Chinese Suit Co Ltd, a clothing enterprise in Zhongshan.

Chen Fuxing, general manager of the company, said that the costume highlights the spirit of the Qinling Mountains and was inspired by the green mountains and clear waters. The design drew inspiration from Li Sixun, a painter of the Tang Dynasty, who learned from nature and painted mountains, expressing the harmonious ecology of the Qinling Mountains.

In recent years, Chinese Suit has designed and produced formal dresses for such large-scale events as the Boao Forum For Asia, the Shanghai Cooperation Organization Summit, the Education Forum for Asia, the Beijing Olympic Games, the Expo 2010 Shanghai China, the 2010 Guangzhou Asian Games, the International Horticultural Exhibition 2019, the Miss Globe International and the 14th National Games.