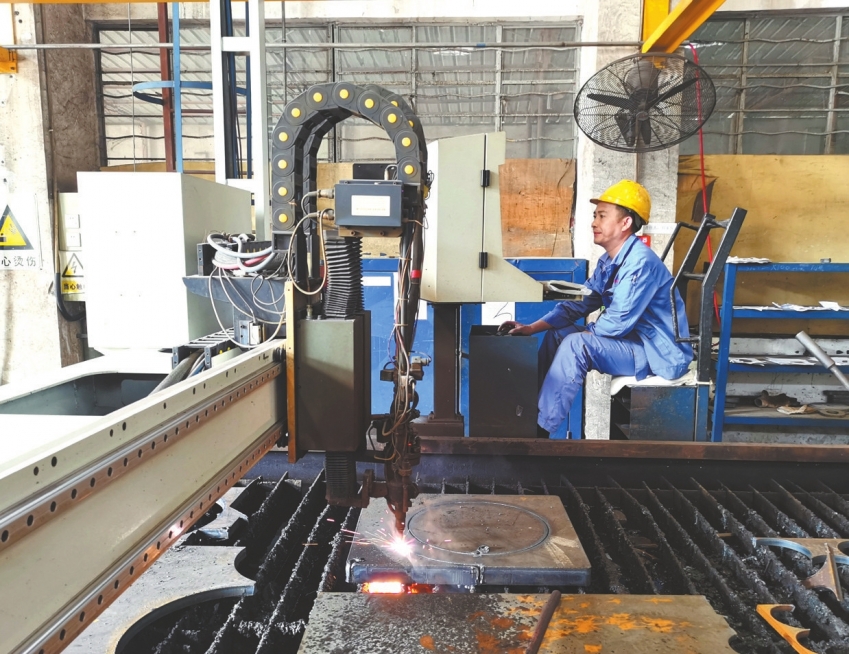 According to a recent notice issued by the State Council Leading Group Office for the Reform of State-owned Enterprises, Zhongshan Kaixuan Vacuum Science & Technology Co Ltd was recognized as a national "Technological Reform Model Enterprise", and its experience and methods regarding technological reform will be promoted throughout the country.

As a large-scale manufacturer producing electrical vacuum equipment, Kaixuan overcame the adverse effects brought by the COVID-19 epidemic in 2020, and its operating revenue has increased by 53%, net profit by 65%, total owner's equity attributable to the parent company by 64%, and per capita salary by 14%.

Thanks to the "Model Worker and Craftsman Innovation Studio" and "Li Longjun Model Worker and Craftsman Innovation Studio", the company has made breakthroughs in vacuum drying, vacuum casting, vacuum impregnation, and other production technology fields through continuous innovation, and has formulated a number of national and industrial technical standards.

Kaixuan is investing in the research and development of PVD technology to make use of 5G technology, and is actively cooperating with Zhejiang University to develop a semiconductor equipment cryopump, which breaks the monopoly of imported brands.

So far, the company has led the drafting of 3 national standards, 9 industry standards, and 2 group standards, and participated in drafting 1 national standard and 2 industry standards.