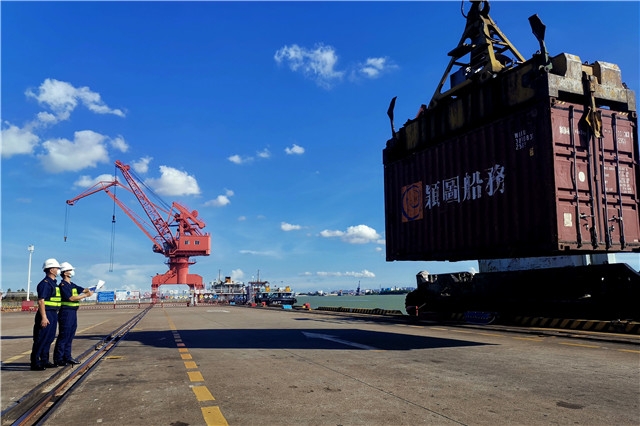 A total of 11 containers, loaded with plastic tables and chairs, metal products and other goods, set sail on July 27 from Shenwan Port in Zhongshan. After transfer in Hong Kong, they will arrive at Yantian Port Terminal in Shenzhen, and will be transported to the United States by sea together with other export goods.
This is the fourth batch of goods exported since Shenwan Port opened the international shipment transfer service in July.

In order to reduce the operating costs of enterprises, Zhongshan Port Customs helps enterprises to use the international shipment transfer service. Goods are declared for export at Shenwan Port, and then loaded and transported to Hong Kong, where the goods will then be transferred to Yantian Port Terminal in Shenzhen without unloading, and finally exported to Europe, America and the Middle East by sea.

At the same time, goods can be inspected at Shenwan Port and directly loaded at Yantian Port and other large terminals in Shenzhen, so as to reduce the impact of unexpected situations such as changes in the shipping date and delivery delays on the export of enterprises, and effectively reduce the logistics costs of exporting goods.