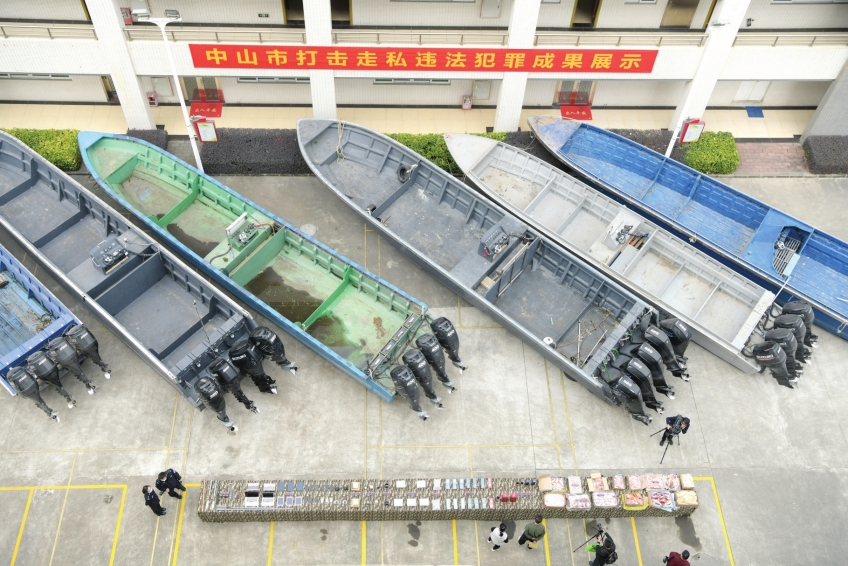 The Zhongshan Public Security Bureau on January 6 held a press conference on the fight against smuggling.

As of December 25, 2020, Zhongshan investigated and dealt with 548 cases involving smuggling, with contraband totaling a value of 652.5 million yuan. A total of 321 suspects were detained and 196 were arrested. Some 545 ships without hull number, certificate and port of registry were seized.

Public security organs across Zhongshan tracked down 257 smuggling cases with a total value of 97.161 million yuan.

The smuggling of frozen goods was rampant during the epidemic and had a great impact on society. Over the past year, anti-smuggling departments seized 10,400 tons of frozen goods, with a total value of 355 million yuan, the highest in Zhongshan history.

Tips from public informants also led anti-smuggling departments to seize a large number of refined oil products, cigarettes, alcohol, mink, bird's nest and electronic products, with a total value of about 190 million yuan.