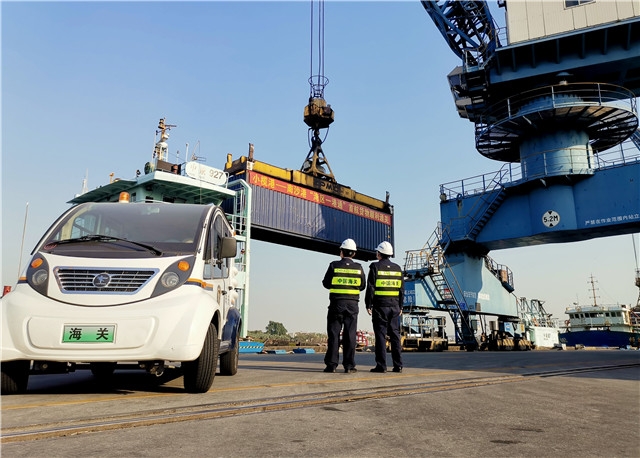 More than 1,500 home appliances produced in Zhongshan on January 13t were shipped to Nansha Port in Guangzhou by "AVIC 927" after customs clearance procedures were completed at Xiaolan Port. These products will be transferred to larger ships and exported to North America. This marked the official launch of the "Greater Bay Area One Port Pass" mode between Xiaolan Port and Nansha Port.

"The 'One port pass' mode enables the two ports to function like one. We can make full use of the resources of each port within the Greater Bay Area, flexibly arrange the delivery cycle and reduce international logistics costs," said Mr Tu, customs supervisor of Guangdong Midea Environmental Appliance Manufacturing Co Ltd.

Through this mode, after the one-time declaration and inspection at Xiaolan Port, export cargo can be shipped to Nansha Port on barges after customs clearance procedures are completed. The customs office has strengthened supervision during transportation with information-based methods. And once the cargo is unloaded, it can be shipped to other places.

It is estimated that more than 20,000 standard containers of export goods will be cleared through the "Greater Bay Area One Port Pass" mode in the coming year.