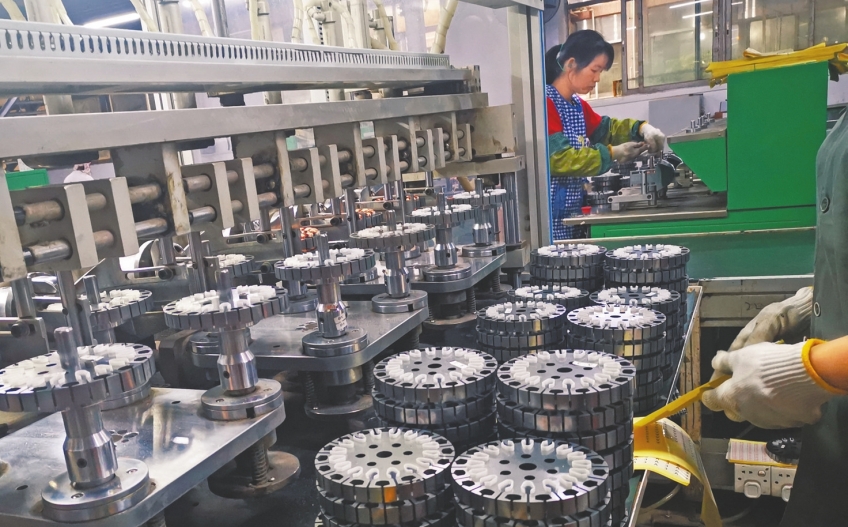 On the morning of March 4, near the main entrance of Zhongshan Kong Luen Wah Hoi Electric Appliance Company Limited in Minzhong Town, trucks carrying luxury ceiling fans were readied to set out for Zhongshan Ferry Terminal. These products will be exported to the North America.

Focusing on the manufacture of luxury ceiling fans, all products of Kong Luen Wah Hoi are exported to North American countries such as the United States and Canada. According to Lu Zhiqiang, general manager of the company, most of the luxury ceiling fans in North America are made in China, and half of them are manufactured by Kong Luen Wah Hoi. In spite of the extenuating circumstances of the COVID-19 pandemic, the company still realized an output value increase of more than 30% last year.

Kong Luen Wah Hoi has been producing luxury ceiling fans since it was established in 1995. After more than 20 years of development, the company has seen steady improvement in both product quality and order quantity. In 2011, it set up a branch office in the United States, and in 2020, the main income of the company exceeded 1.7 billion yuan.

To constantly meet the needs of local customers, Kong Luen Wah Hoi launches hundreds of new products every year with distinct differences in color, style, intelligent design, etc.

At the same time, it has stepped up the technological transformation and spent 20 to 30 million yuan per year on the upgrading and procurement of automated machinery to reduce labor costs. Now, some of its workshops in the Duobao Industrial Zone, Minzhong Town have been put into operation.