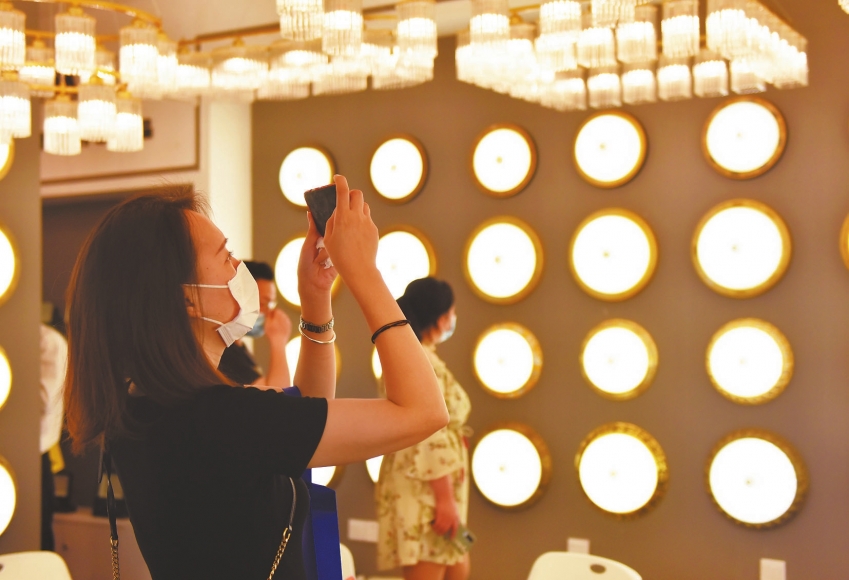 The 26th China (Guzhen) International Lighting Fair (aka GILF) opened at the Guzhen Convention and Exhibition Center on March 18 and lasted until March 21.
With the theme of "Lighting Capital of China Lights Up the World", the 26th GILF covered an area of over 1.5 million square meters, featuring 2,500 high-quality enterprises.
The main venue focused on such professional fields as interior lighting, home lighting and commercial lighting. Special areas were set up to exhibit health-conscious lighting, educational lighting, emergency lighting, outdoor lighting, tourism lighting, and more.
At the opening ceremony, the "Guzhen Cup" China International Lighting Design Awards was also launched. Besides, the Guangdong Intellectual Property Protection Center and Zhongshan Ophthalmic Center of Sun Yat-Sen University signed a contract with the Guzhen People's Government to cooperate on such areas as health-conscious lighting technology transfer, resource exchange on myopia prevention and control of teenagers and eye medical treatment, intellectual property services, and etc.