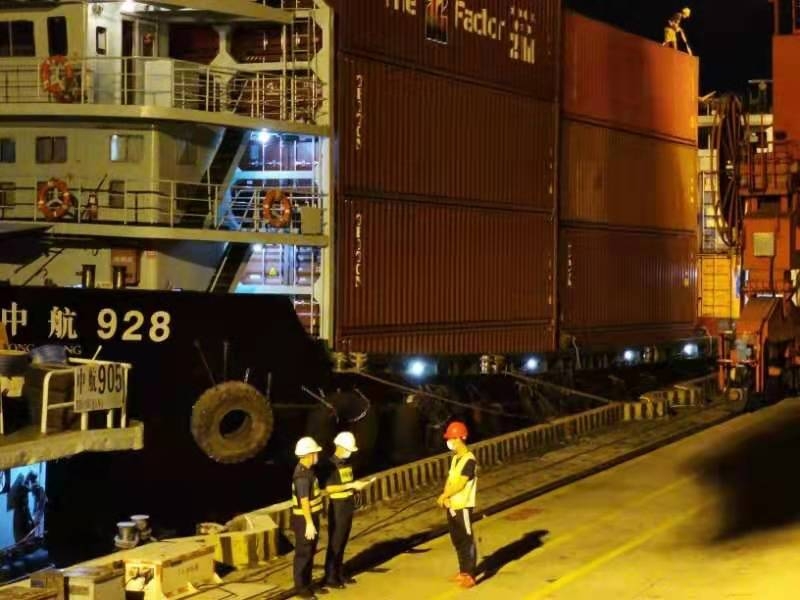 "Feng Fa 388", a barge carrying 46 domestic and 13 foreign trade shipping containers at the same time, set sail from Zhongshan Port Shipping Terminal to Shenzhen's Yantian Port days before.

Since Zhongshan launched the "same-ship transport for domestic and foreign trading" service in 2019, about 37,600 standard containers have been shipped under this mode in the past 2 years.

Transporting both domestic and foreign trading containers on the same ship, ships carrying goods under customs supervision can make the most use of any remaining space to greatly improve the utilization rate of barge space and cutting transportation costs.

At present, Zhongshan has opened 4 "domestic-foreign same-ship transport routes" covering 6 ports, including the "Zhongshan Port - Shekou Port", "Zhongshan Port - Yantian Port", "Shenwan Port - Shekou Port" and "Xiaolan Port - Yantian Port" routes.