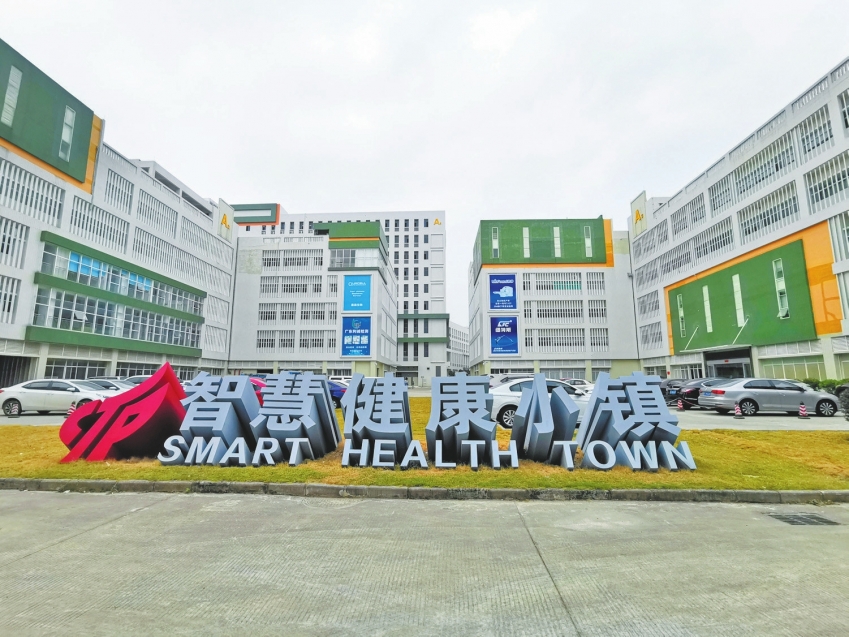 Entering the elevator of the A2 Building in the Smart Health Town in Torch Development Zone, we notice that the 2nd and 3rd floors of the elevator are marked with signs of Zhongshan Blue, Pine Medical Devices, Jincheng Landu, and Licheng Testing. These are the high-quality companies that were, in recent years, introduced into the park.

"Quality buildings stand ready-made. They may be placed into service shortly after interior decoration and other finishing touches. This greatly shortens the time involved in searching for land resources to build workshops. Our company was settled here in 2017, and we rented an office space of 1,600 square meters as our headquarters laboratory. Such a development model helps companies to cut down on preparation time," said Chen Xinwen, general manager of Guangdong Licheng Testing Technology Co Ltd.

Established in June 2012, Licheng Testing serves as a third-party technical service organization which offers environmental testing, food and cosmetic testing, occupational health testing, environmental protection consulting and management, and safety evaluation services.

"We also have an Occupational Health Experience Center in Torch Development Zone, which is scheduled to open next March," said Chen, adding that in the future, the company will also launch an internal entrepreneurship program, which enables employees to start their own businesses, according to Chen Xinwen.

According to a staff member of the National Health Technology Park, the 90,000-square-meter Phase 3 of the Zhihui Garden project in the Smart Health Town has been completed and put into use. In addition to the previously settled Akeso Biopharma, MinFound Medical, and other well-known enterprises, a number of new enterprises are also rapidly developing.

Junhou Biological is an innovative company led by an overseas returnee team, and serves as the first CDMO production service platform with clinical grade retroviral vector GMP industrialized production in China. It is the only domestic company providing CAR-T retroviral vector for enterprises, hospitals and scientific research institutions that engage in cellular immunotherapy.

"The park is decorated based on our design requirements. When we come here with our team members and professional technicians, we can start production immediately. This sounds very helpful for any start-up company," said director and deputy general manager Xiang Hua.

It is reported that the Smart Health Town has attracted more than 20 innovation and entrepreneurship teams and companies run by returnees, such as Junhou Biological. It has been expected that by 2022, the industrial scale of the town may reach 60 billion yuan. A project of this size will promote the construction of the international cooperation and innovation zone for biomedical science and technology in the Guangdong-Hong Kong-Macao Greater Bay Area.