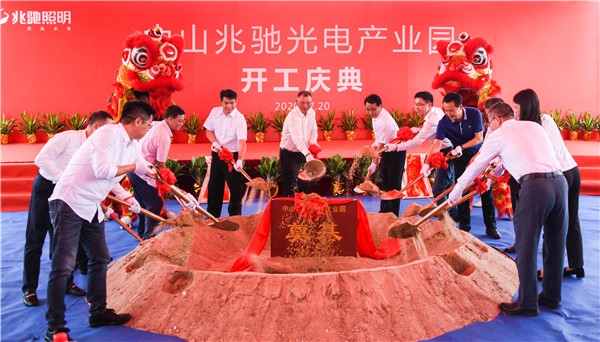 The commencement ceremony for the construction of the MTC Optronics Industrial Park was held in Guzhen Town, Zhongshan City on July 20.

Zhongshan MTC will invest 1 billion yuan to build 4 main factory buildings and 4 dormitory buildings in the park, with a total construction area of 280,000 square meters. The park will carry out lighting research and development, production, and business operation at home and abroad. It will be built into an intelligent, modern, and automated industrial park with LED chip packaging production lines.
The project is expected to be completed and put into production in 2022. After five years, it is estimated to have a turnover of more than 10 billion yuan and a tax revenue of more than 400 million, and provide more than 5,000 jobs.

Ruan Zhili, mayor of Guzhen, noted that in recent years, Guzhen Town has actively participated in the construction of the Guangdong-Hong Kong-Macao Greater Bay Area and is becoming a favored place for investment in intelligent production, big data, artificial intelligence and so on. It has attracted key projects such as MTC to settle in Guzhen Town.