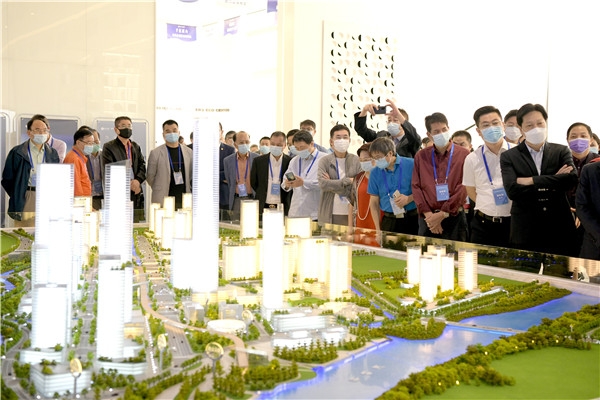 The "2020 Overseas Chinese Businessmen's Guangdong Tour" held an exchange forum on November 11 in Zhongshan. Over 100 overseas Chinese businessmen from 19 countries and China's Hong Kong and Macao gathered to discuss Zhongshan's economic and social development, investment and business environment, policies and other aspects.

At the meeting, representatives spoke freely, acknowledged the increasingly favorable business environment in Zhongshan, and expressed their confidence in Zhongshan's broad development prospects.

"I am optimistic about the prospects of Zhongshan's education system and intend to promote higher education in Zhongshan to encourage places for greater cooperation," said Guan Liang, chairman of the United Chinese Associations of Eastern US.

"We wish these four projects we bring along can settle down here in Zhongshan. We hope to utilize Dubai's experience and advantageous resources to build Zhongshan into a high-tech, international city," said Zhang Qinwei, president of the Guangdong Emirates Business Union.

During the trip, the delegation also visited Qijiang New Town (Shiqi Headquarters Economy Zone), the Tsuihang New District Planning Exhibition Center, Zhongshan Branch of the Institute of Drug Innovation, CAS, and Fullcryo (Zhongshan) Low Temperature Equipment Manufacturing Co Ltd.