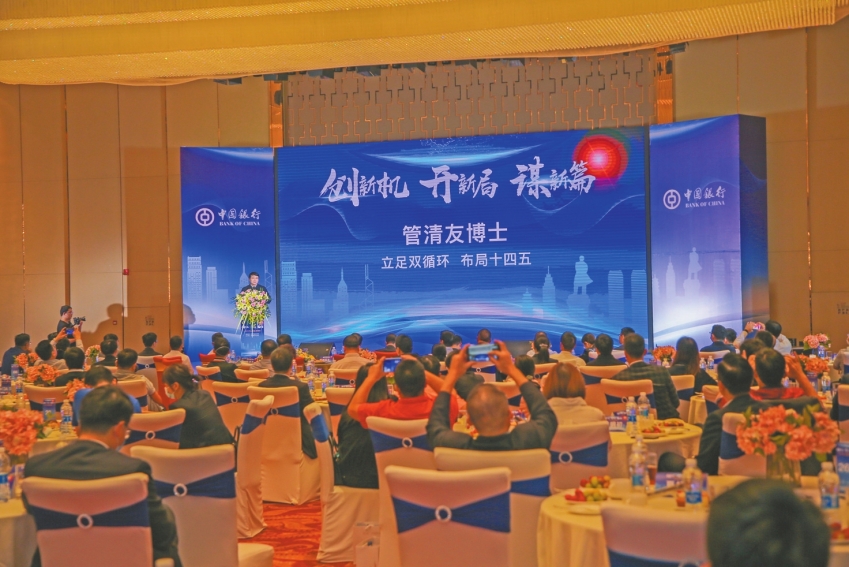 The 2020 Zhongshan Directors Summit was held on the afternoon of November 13 in East District. More than 150 attendees gathered at the summit to explore new ideas, models and measures for Zhongshan's development.

This summit served to further help Zhongshan's entity economy, market players and customers, revitalize Zhongshan's economy, speed up high-quality growth, and contribute to build Zhongshan into a competitive hub in the Greater Bay Area with the support and commitment of financial institutions.

Dr Guan Qingyou, a well-known young economist, also president and chief economist of the Reality Institute of Advanced Finance, provided a professional analysis on current economic trends and policy interpretation for entrepreneurs and directors, supervisors, senior executives of listed companies through a theme lecture.

There are currently more than 420,000 market players and over 2,500 high-tech companies in Zhongshan, including 34 domestic and overseas listed companies and 55 NEEQ listed companies. The number and total market value of domestic listed companies ranks 7th in Guangdong.