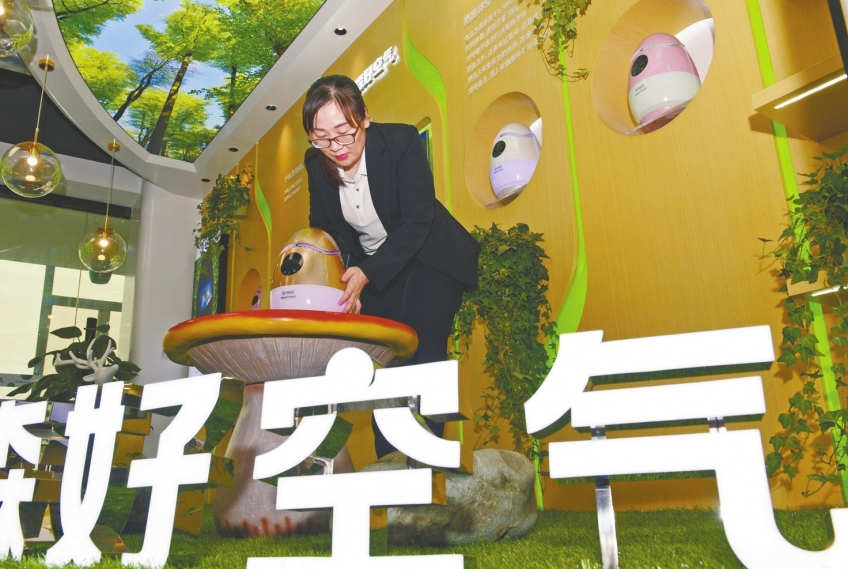 MLS Health Technology Co Ltd and its brand MLS Good Air were unveiled on November 17.

In April this year, MLS Co Ltd announced that it planned to invest 666 million yuan to set up MLS Health Technology Co Ltd and build up the MLS Good Air brand. As MLS enters the air cleaning industry, it hopes to make progress in the air and health ecosystem industry. In the future, MLS Health Technology Co Ltd will carry out research and development, packaging, module production, and finished product sales of ecological air purification products.

Xiong Ren, CEO of MLS (Guangdong) Health Technology Co Ltd, said that at present, its air purification products have entered the initial stages of the market and sales have covered 8 provinces in China. According to their plan, the market share across this area will reach 600 million yuan next year, 1.5 billion yuan in 2022, and 3 billion yuan in 2023. Smart home products are also under development, with 10 to 15 products expected to be launched every year.

MLS Co Ltd is an international packaging giant in the LED industry and a leading enterprise in the domestic LED industry. In 2018, the company acquired the lighting business of the global giant, OSRAM. In 2019, its operating income was about 19 billion yuan and its market value exceeded 20 billion yuan.