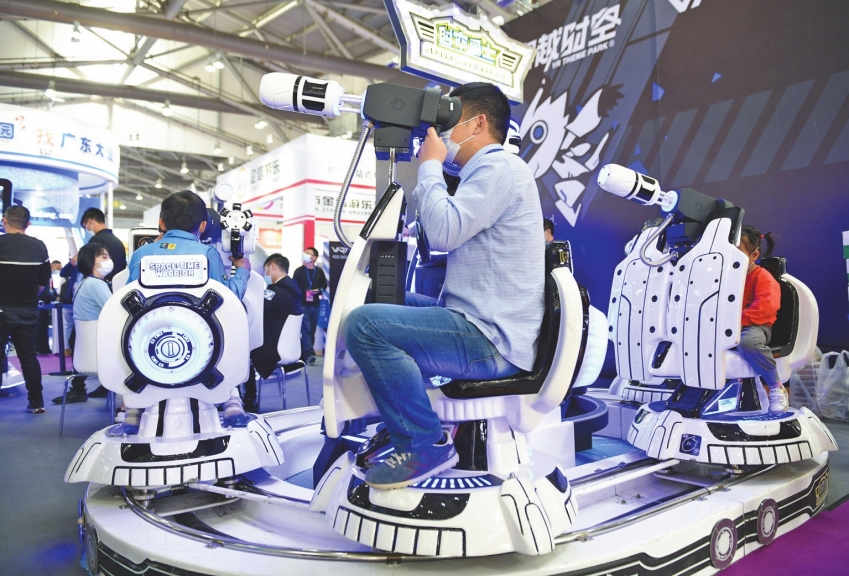 The 13th Zhongshan International Games & Amusement Fair and China (Zhongshan) International Culture & Tourism Industry Expo opened at the Zhongshan Expo Center on the morning of November 28.

With the theme of "Revitalizing Cultural Tourism, Reshaping our Future", the three-day exhibition covered an area of 60,000 square meters. Nearly 500 entertainment, cultural tourism, and tourism scenic spot equipment enterprises including such well-known enterprises as Jinma Technology Entertainment Corp Ltd, Golden Dragon Group and Zhejiang Juma Amusement Equipment Co Ltd participated in the exhibition.

At the opening ceremony, the "Jinding Awards", which represent the highest level of innovation and development in the tourism and entertainment industry, were presented. There were 12 awards in the indoor entertainment and cultural tourism/scenic spot categories, with 4 indoor entertainment awards and 8 cultural tourism/scenic spot awards. A total of 36 products or projects were awarded.

Cultural industries in Zhongshan mainly include the games & amusement industry, innovative display industry, packaging and printing industry, lighting design industry, etc. The games & amusement industry is at the leading level in China in terms of total production level, production scale, market share, and export value.