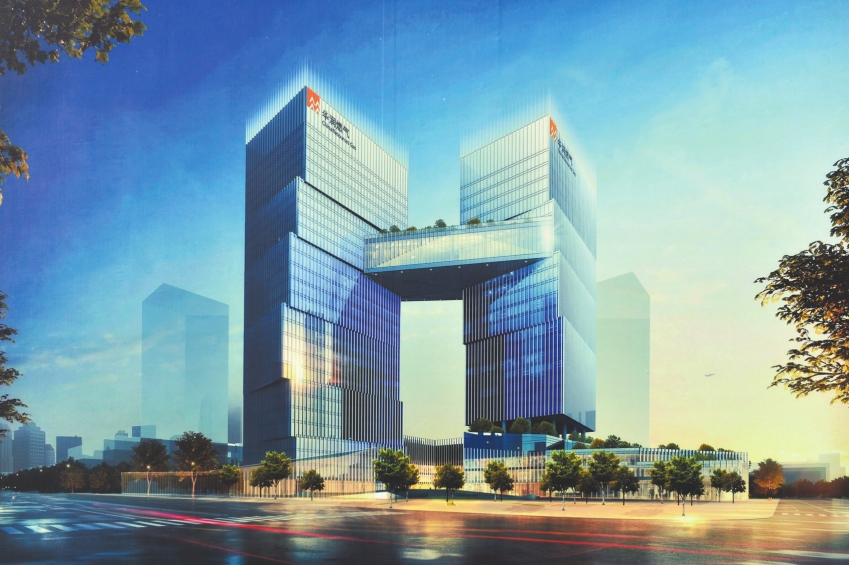 The blueprint of China Resources Gas' Greater Bay Area headquarters.

The construction of China Resources Gas' Greater Bay Area headquarters began in Tsuihang New District (THND) on the morning of January 20. It is the first central enterprise settles its headquarters in THND.

The project covers an area of about 32,000 square meters, with an estimated investment of about 1 billion yuan, and will be completed by December 28, 2023.

CR Gas plans to construct or move its dispatch and operation center, design institute and engineering technology center, R&D and incubation center, cost and audit center, information center, the China Resources Gas Institute, conference facilities, exhibition halls and etc into the GBA headquarters. It will also use the new headquarters to expand its industries to achieve an expected annual output value of 10 billion yuan and an annual tax payment of over 1 billion yuan within 5 years.

CR Gas is a wholly-owned subsidiary of China Resources Group that was established in 1938. It is mainly engaged in gas distribution business in downstream cities and is now the largest city gas enterprise in China.

At present, 3 subsidiaries of China Resources Group have settled in Zhongshan, including CR Gas, ResoSmart and Zhongshan China Resources Gas Co Ltd. The first two have been recognized as Zhongshan headquarters enterprises.