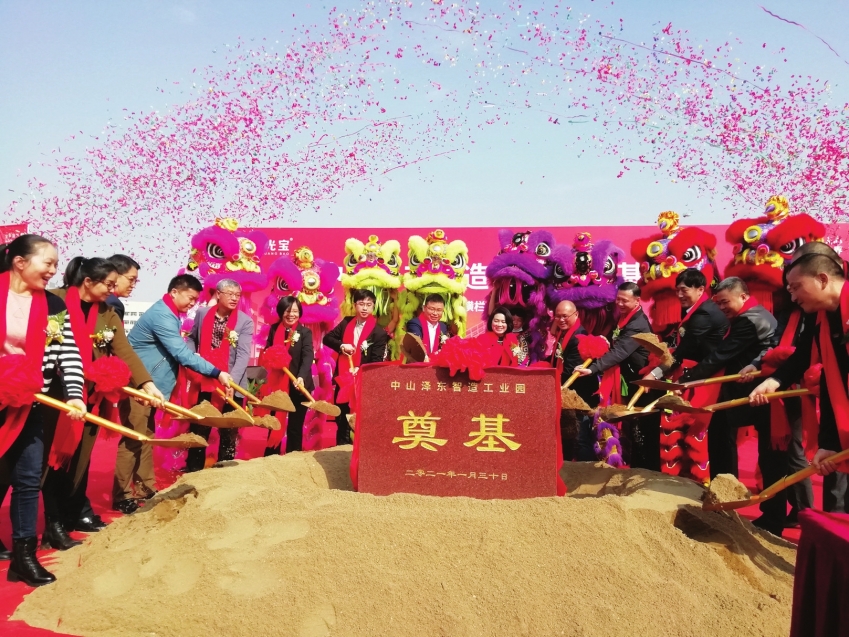 The foundation laying ceremony for Zhongshan Zedong Intelligent Industrial Park was held in Henglan Town on January 30 and the construction of the park began.

The total investment of the project is 200 million yuan, with an estimated annual output value of 500 million yuan after reaching design capacity and an annual tax contribution of over 22 million yuan. The industrial park will take the "Zedong-Panasonic Joint Laboratory" as its base point and the "Lighting Industry Ecological Chain" as its development network to build an international standardized lighting industry intelligent base.

The total planned construction area of the industrial park is 63,000 squre meters, of which 54,000 square meters will be used for the factory building area. It is planned to be completed in 2021 and put into operation in early 2022.

Zhongshan Zedong Intelligent Industrial Park will be fully automated and will build a complete automatic ecological chain for the whole industry involving R&D, raw materials, core accessories, finished products and storage. At the same time, it will develop strategic cooperation with Global 500 enterprises such as Panasonic in Japan, to set up an international standard intelligent manufacturing park.