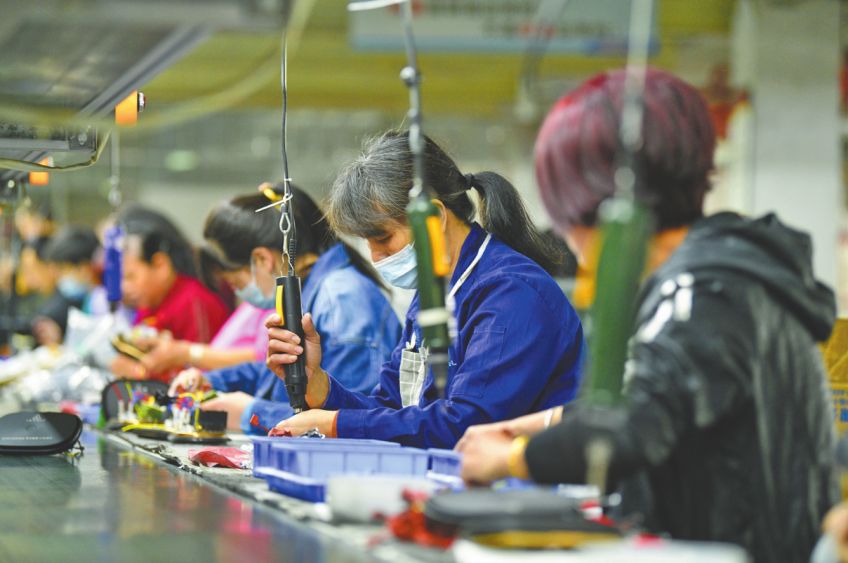 Many companies in Zhongshan started work on February 19, also January 8 of the lunar calendar. As many nonlocal laborers stayed put for the Spring Festival, production after the holiday was accelerated.

Zhongshan Meisu Electric Appliance Co Ltd, an enterprise above designated size in Dongfeng Town, resumed work on the first day after the Spring Festival. Workers were busy on the production line in the workshop.

Huang Zengqiang, chairman of Meisu Electric Appliance, said that all administrative staff were on duty that day, and more workers had returned to work than they expected. With workers returning to work, it was estimated that production would return to full capacity by January 15 of the lunar calendar.

Meisu Electric Appliance mainly produces electric cookers. It is the contract manufacturer of many well-known companies in South Korea, Japan, Taiwan China and the Chinese mainland, and it also has its self-owned brands. Last year, despite influence from the epidemic,Meisu Electric Appliance's output value increased by 30% compared with the previous year.

"We plan to launch 25 new products this year," said Huang Zengqiang, adding that with consumers' increasing demands for fashion, personalization and intelligent design, the company has accelerated the speed of product updates.

In addition, the market is recovering due to improvements to the epidemic situation at home and abroad. Huang Zengqiang is full of confidence in the development of the company this year. It is expected that the output value will see an increase of 30% to 50% this year.

He has also made a three-year development plan for the company, projecting the output value to exceed 500 million yuan by the end of 2023.