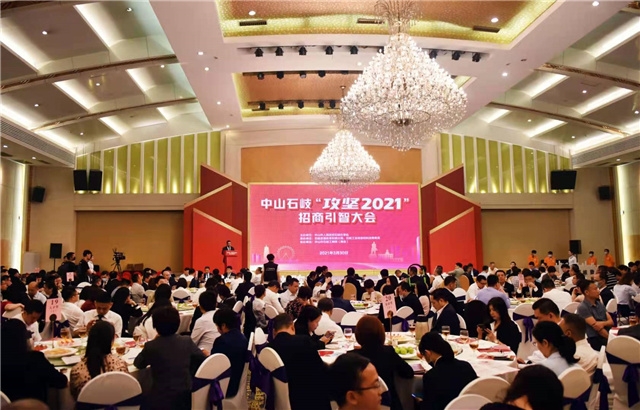 A total of 16 projects were signed at the Zhongshan Shiqi 2021 Investment and Talent Fair held on March 30, with an intended investment of over 17 billion yuan. The Zhongshan Shiqi Digital Economy Alliance was established at the same time.

The newly signed projects included the Shiqi Chamber of Commerce Building, Cross-border E-commerce Industrial Park of Tzitzit Group (Shiqi), Digital Economy Science and Technology Valley, International Smart Eco-city and more, covering such areas as digital economy, cross-border e-commerce, live streaming platforms, headquarters bases, education management, etc.

Shiqi also brought together 15 enterprises including the Zhongshan Branch of China Telecom and the School of Data and Computer Science of Sun Yat-sen University to jointly establish the Zhongshan Shiqi Digital Economy Alliance, which will focus on mutually beneficial cooperation and industrial digitalization, as well as integration and optimization of resources among member units.

Furthermore, 99 enterprises and individuals were commended at the fair. The enterprises awarded will be able to enjoy preferential policies such as tax subsidies for their senior executives and benefits for the enrollment of children of their talented employees.