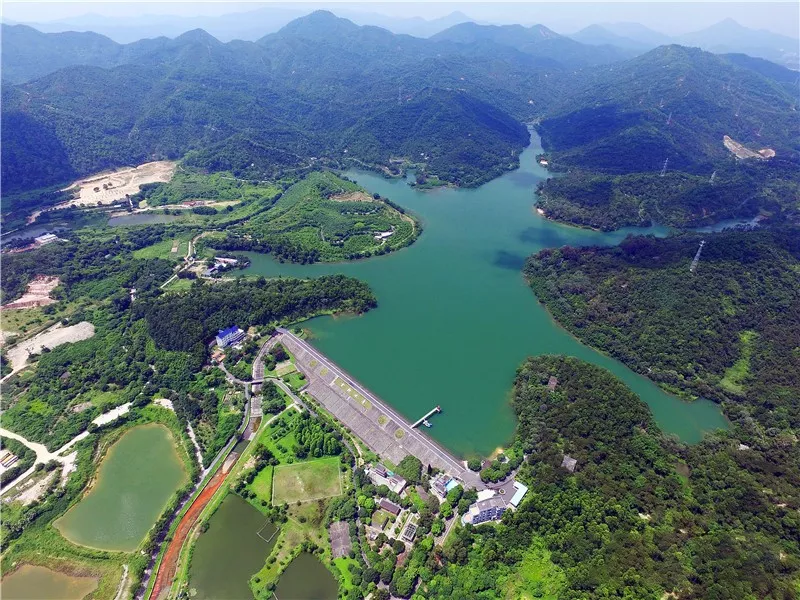 North Jinzhonghu Area.[Photo by Xia Shengquan]
With the publicity of the Urban Design of North Jinzhonghu Area and Plan for Improving Major Areas' Quality (Draft Plan), Zhongshan Natural Resource Bureau revealed that, the area is positioned to be an "ecological and vigorous park city of high quality in the Greater Bay Area", in a bid to integrate city functions, optimize urban space and form consistent city looks and park systems.

North Jinzhonghu Area sits in the center of Zhongshan and north of Wugui Mountain. With an area of 849.6 hectares, it is planned to be built into two main areas: the core area mainly in the form of cultural tourism towns, and the hiking area around forest of Wugui Mountain. The core area can receive 4.8 million visitors per year, even 200,000 visitors per day in peak seasons, with 20,000 residents.

The whole North Jinzhonghu Area features seven urban parks completed or under construction, namely Sun Wen Memorial Park, Zhongshan Arboretum, Meteorology Park, Jizishan Park, Jinzhonghu Park, Children's Park, and Guxiang Forest Park. Another three parks, i.e Dashi Mountain Park, Xin'an Low Carbon Park and Xiuli Lake Park, are under planning and construction.

Four traffic improvement strategies including 22 specific measures are proposed to improve traffic condition of the North Jinzhonghu Area.