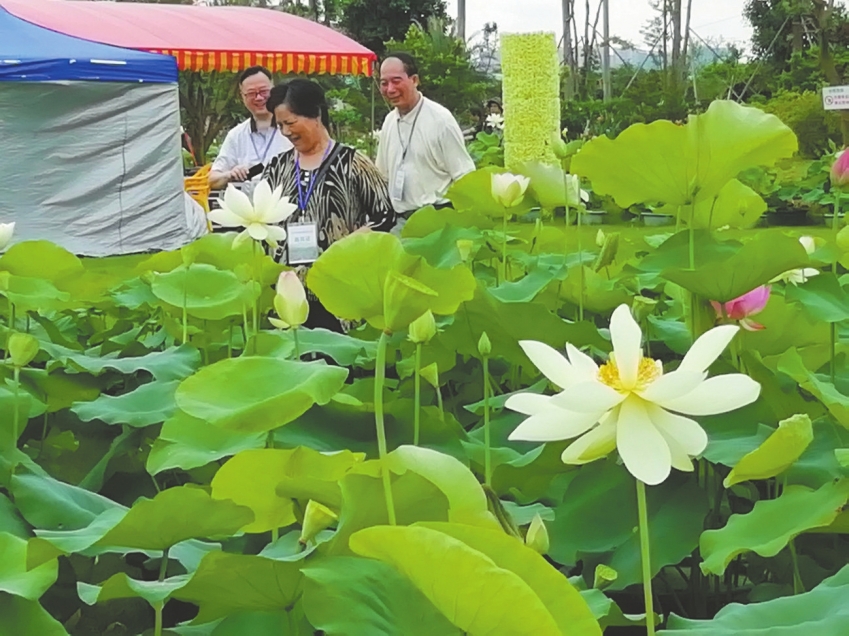 The Lotus Tourism Culture Festival kicked off in the Xiangnongzhou Agricultural High-Tech Park. [Photo by Li Lishi]

The 9th Zhongshan Lotus Tourism Culture Festival 2019, themed "Lotus Dates You in Zhongshan", officially kicked off in the Xiangnongzhou Agricultural High-Tech Park (XAHP) on the morning of June 1.

There is one main venue and five branches at this event. The main venue is situated in the XAHP, with the branches situated in the Yakou Flower Association Lotus Base in Nanlang Town, Denenghu Park in Torch Hi-Tech Industrial Development Zone, Sun Yat-sen's Former Residence in Cuiheng Village, Xinfenghuang Waterfront Lotus Garden in Nanlang Town, and Lijing Garden in West District. The two-month activity began on June 1 and will end on July 30.

This year's event aims to carry forward the Chinese traditional lotus culture, instill self-confidence and self-improvement in national culture, and inherit Sun Yat-sen's sentiment to lotus while building a harmonious society. Besides, it is geared towards promoting the sense of belonging and cohesion of overseas Chinese at home and abroad, boosting the brand image and international popularity of Zhongshan as well as traditional brands concerning the lotus festival, and building a cheerful and harmonious Zhongshan.