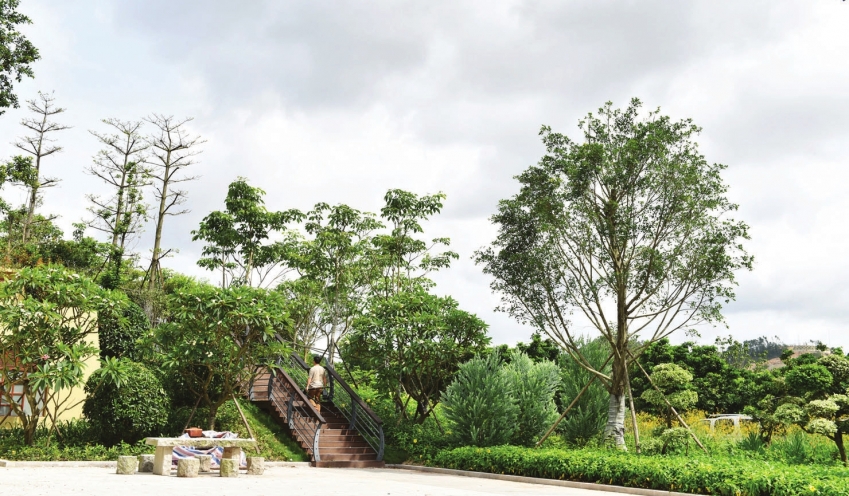 A large number of flowers are grown in the Flower Language Zone. [Photo by Wen Bo]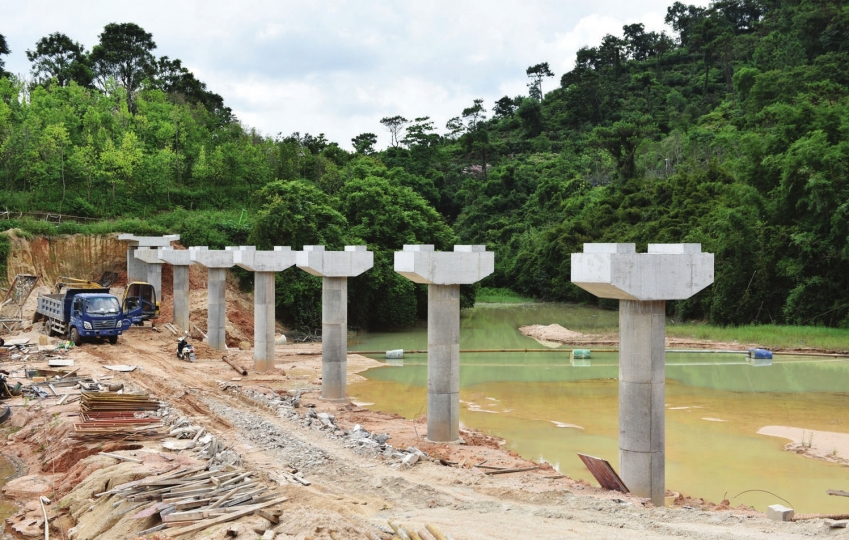 The water-crossing pedestrian paths are under construction. [Photo by Wen Bo]

New scenery in Jinzhong Lake Park, including the Wind and Water Zone, the Flower Language Zone and the Lakeside Hiking Zone, are scheduled to open to the public by this year's National Day, according to the Zhongshan Housing and Urban-rural Development Bureau.

These tourist areas are the new contents of the latest renovation of the park. The Wind and Water Zone and the Flower Language Zone cover a total area of 420 mu (280,000 square meters).

The Wind and Water Zone is located on the right side of the original main greenways leading to the Jinzhong Reservoir, with a 656.6-meter long hiking trail and about 27,809 square meters of green area.

The Flower Language Zone is situated at the original banana forest along the greenways. After forest form transformation, there are a large number of flowers, such as Bauhinia variegata and Tabebuia chrysantha grown in this area. A 1,337.4-meter long pedestrian trestle road and a viewing tower are built inside, making the Flower Language Zone a core landscape of the Jinzhong Lake Park.

The renovation also includes two new water-crossing pedestrian paths, which are both under construction.

"The pedestrian road and the bicycle lane used to be mixed up, about 12 kilometers in total length. Now the tourists who use each of the two water crossing paths can walk 2 kilometers less and enjoy a better waterfront scenery," said a staff member of the park.

Based on the separation of people and vehicles design, new trestle roads are built along the original 4.5-meter-wide greenways. There are also green belts built in the middle to improve safety.