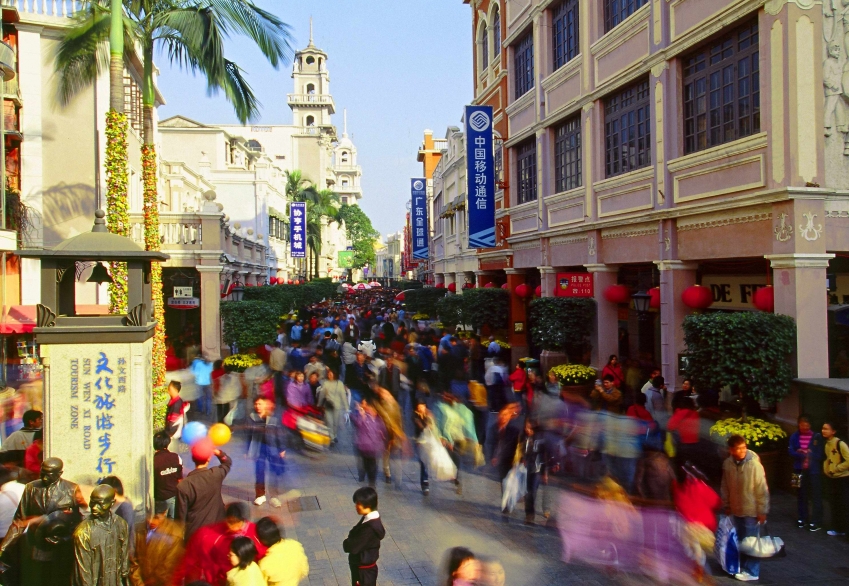 The second phase of the Sun Wen Xi Road pedestrian street was completed in late 1998. In order to improve the supporting facilities and enhance its cultural connotation, the culture square of the pedestrian street took shape in late September 1998. After two reconstructions, the pedestrian street reached its completion and opened to the public in late January of 1999.

The culture square is located on Damiaoxia Road, covering a total area of 303 square meters. The first flat-floor fountain in the city was built in the square. On the wall under the traditional arcade building is a large mural painted by the famous painter Chen Zhaizhong, showing the Sun Wen Xi Road in the 1920s and 1930s.

There is a 60-square-meter stage set in front of the square, where cultural performances are shown to merchants, citizens and tourists.
The pedestrian street represents the Eurasian-mixed Southeast Asian culture. Sun Wen Xi Road was called Ying'en Street in the ancient times. In 1925, it was renamed Sun Wen Road to commemorate Sun Yat-sen (Sun Wen) after his death.