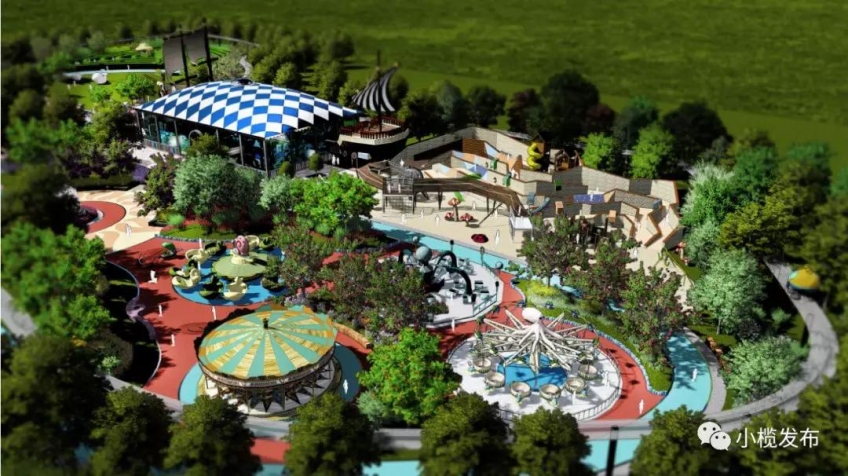 Northwest Children's Park. [Design sketch/Xiaolan Fabu]
Northwest Children's Park is located on North Lianfeng Road in Jiuzhouji Community in Xiaolan Town. One of its main parts, the Happy Castle, has currently reached completion. It is planned that the park (part of the non-motorized game area ) will open to the public in late October.
Construction of the park started in late April this year. Entering the park, one will first see the central square, which is designed as the center of the park landscape.

Recreation trails running through the park is the framework perfectly connecting the green space landscape, the pedestrian system and the emergency transportation system with different independent scenic spots.

There are 5 landscape areas in the park, namely the Central Square, the Fitness Zone, the Outdoor Training Zone, the Natural Exploration Area and the Water Entertainment Area, with many children's facilities such as the Water Land and the Climbing Walls, as well as amusement facilities such as the Air Cycling and the Merry-Go-Round placed inside.