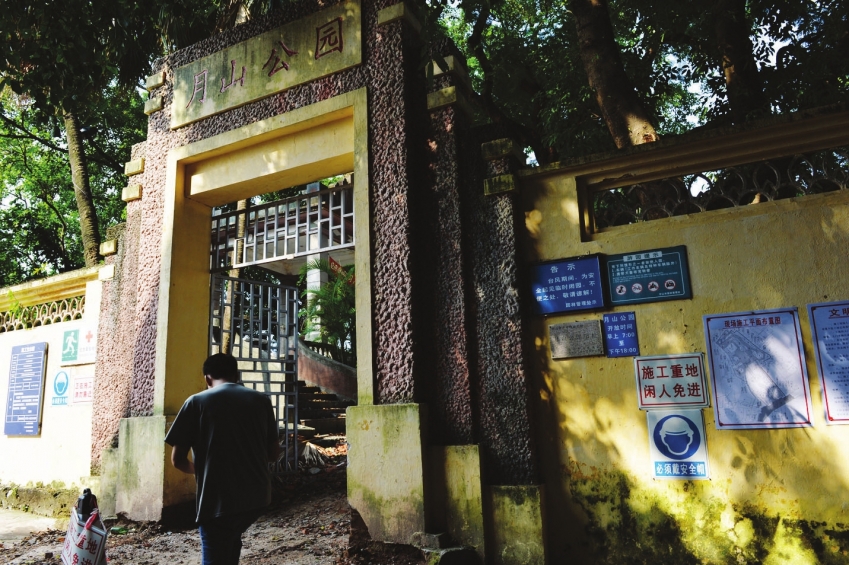 The front gate of Yueshan Park. [Photo by Li Xusheng]

Built in 1934, Yueshan Park bears the memories and feelings of several generations of Shiqi people. This year, the reconstruction of Yueshan Park started and is expected to be completed by November 25.

The park covers an area of about 2,500 square meters. The five-month reconstruction project includes renovation, maintenance and painting of the buildings and structures in the park, rebuilding of the dilapidated roads and walls, adjustment and improvement of the interior plants, as well as additional street lights, monitoring equipment, toilets and fitness facilities.

According to Chen Bangji, the project manager, some overseas Chinese from Singapore and Australia returned to Zhongshan and visited to the park some time ago. "These senior people said they used to play in the park when they were young and had good memories. They have mixed feelings when hearing that the park is under renovation."

In Shiqi District, many old neighbors are also looking forward to seeing a new-look Yueshan Park and continue their stories with it.