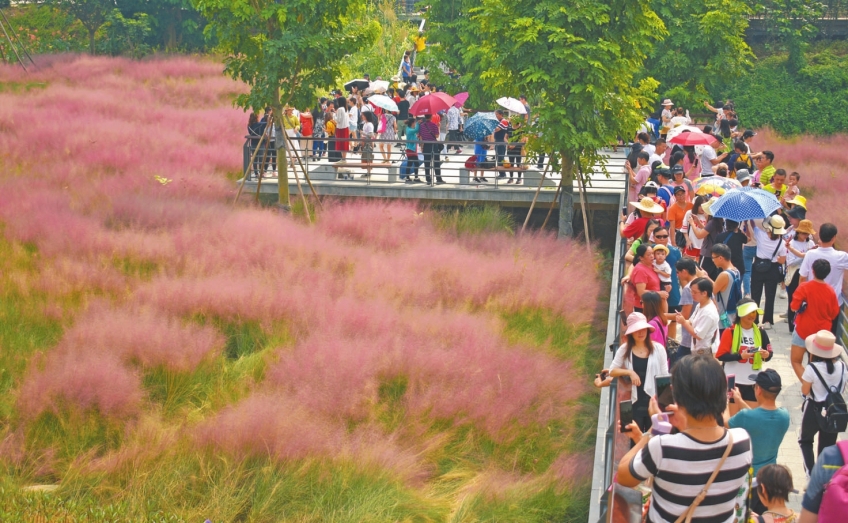 The Jinzhong Lake Park opened the area around the Lake, the Pine Tree and the Water View Zone and Flower Language Zone on September 29. [Photo by Miao Xiaojian]

Bicycles were prohibited from entering the Park during this trial period in order to ensure the safety of visitors.

More than 18,000 visitors had entered this Park by 9:30 am.

"The Park has changed considerably, with many facilities added," said a Zhongshan citizen surnamed Li.

Many people stopped on the trestle road to take pictures in the area that the popular Muhlenbergia Capillaris was located. "These pictures are so beautiful", a girl kept recording the beautiful scenery with her cell phone.

A staff representative from the Zhongshan Agent-construction Office reminded people that the Jinzhong Lake Park was at its trial operation stage, and asked them to please, pay attention to the safety rules when visiting the Park.