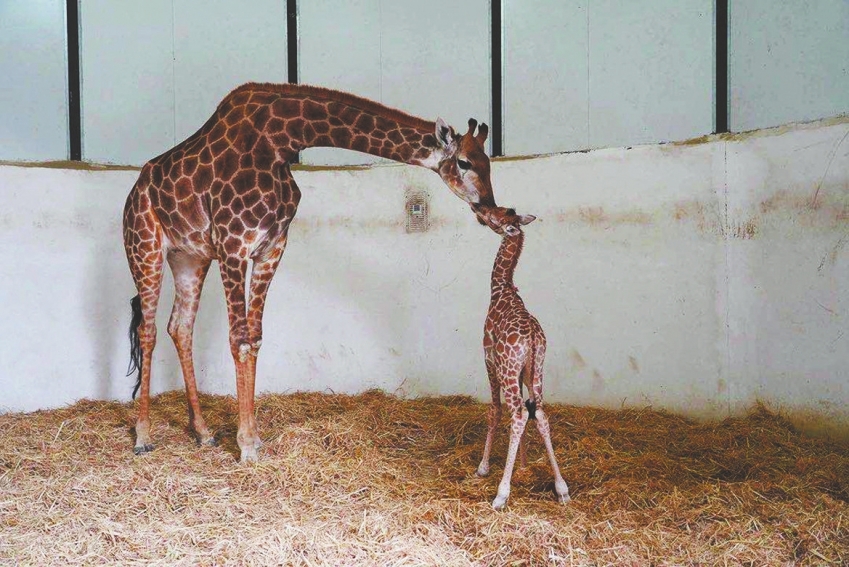 The little giraffe stays with its mother called "Feifei". [Photo by Wang Weiran]

Zhongshan Daily learns from Zimaling Zoo that Zhongshan's first native-born baby giraffe celebrated its one-month anniversary on March 8. After the epidemic is over, the little giraffe will meet the general public of the city.

It is reported that this baby giraffe born in Zimaling Zoo was 170cm tall when it was born. After a month of attentive care by the zookeeper, it has learned to run and is in good health.

Mr Liu of the giraffe breeding team told Zhongshan Daily that since it was in the midst of the epidemic prevention period, everyone was worried about giraffe baby's health while taking care of it. "Watching the little giraffe grow up healthily, we finally felt relieved. I hope that after the epidemic, citizens and tourists can see the lovely little giraffe as soon as possible."