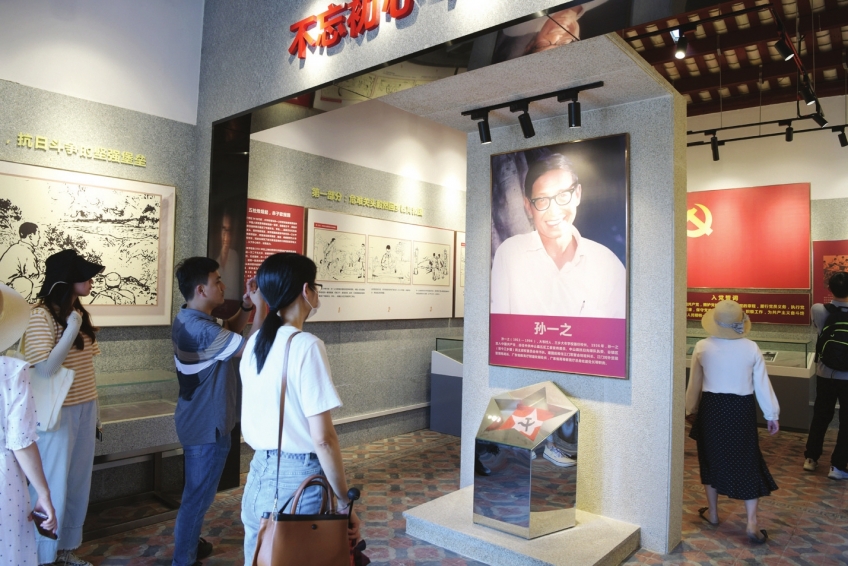 Starting from the Dabu Village Committee in Sanxiang Town and following the road signs, walk about ten minutes, and you can reach the former residence of Sun Yizhi, the last stop of the "Red Inheritance Road". The modern exhibition hall in the former residence contains a large amount of information and materials related to Sun Yizhi.

Dabu Village is reputed as Zhongshan's "Little Yan'an". It was not only the support base of the Wugui Mountain Anti-Japanese Area, but also a strong barrier in Zhongshan's anti-Japanese struggle.

As the first member of the Communist Party of China in Dabu Village and the first principal of Dabu School, Sun Yizhi always took the rise and fall of the country as his own duty. He set up education and publications, and encouraged and trained a group of patriotic teenagers with culture and ideals. Up to this day, his former residence is still an important place for Party members and the younger generation to learn and inherit the "Red Gene".

"Up to now, more than 160 units have come to our village to carry out Red Education activities, hoping to carry forward the great revolutionary spirit," said the staff of the Dabu Village Committee.