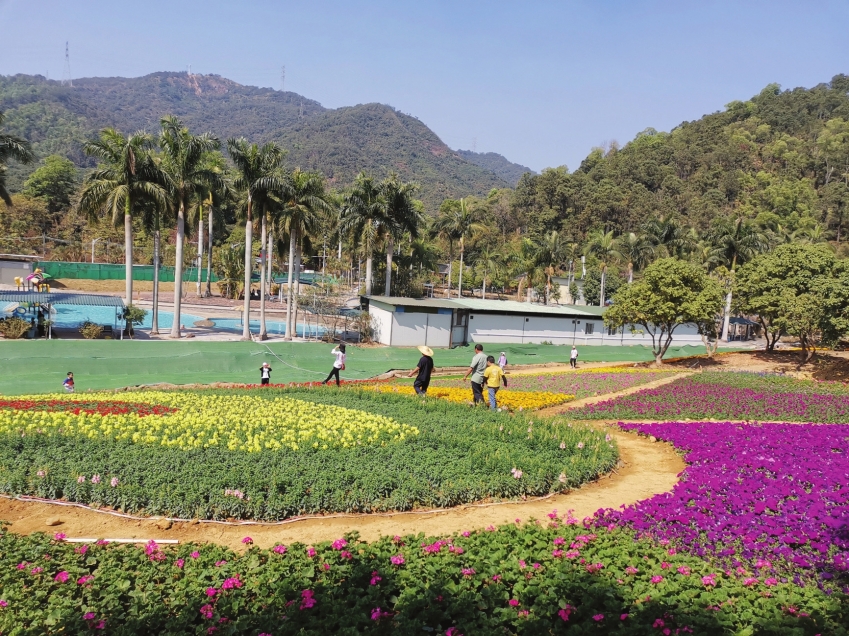 Tanzhou Happy Valley Tourist Resort, another Zhongshan rural eco-tourism scenic spot, opened on February 7.
The tourist resort is located in Qianjin Village, Tanzhou Town and covers an area of 6.4 hectares. It is constructed in accordance with the national A-level tourist scenic spot standards. It has combined the surrounding agricultural and forestry resources with pastoral scenery to build a pastoral "complex" integrating pastoral sightseeing, amusement park with motor-less equipment, water park, thermal spring surfing pool, pet park, development and research (labor education) base, full-time food services, theme guesthouse, and other functions.

A lot of tourists were attracted to the park on the first day of its opening. "Not only is the air fresh here, but the mountains, rivers and flowers are beautiful. The children love the park," said a tourist.