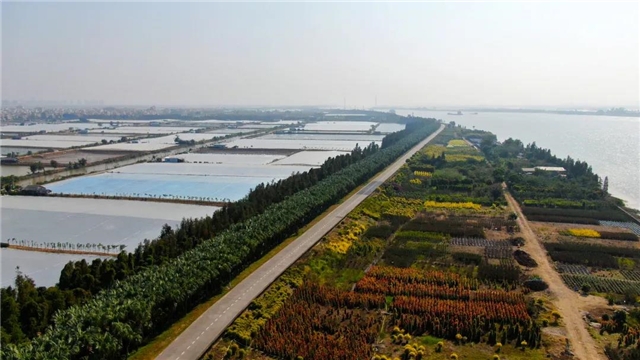 The list of Guangdong provincial model agriculture and rural tourism towns for 2020 has been released, with Henglan Town, the Lighting Capital Bonsai Garden, and Xujing Agricultural Science Park in South District, Zhongshan on the list.

Basing on the existing flower and tree bases, ecological landscape corridors along the Xijiang River, fish ponds and leisure farms, the Henglan Modern Agricultural Park has built such landscape images as the Colorful Flower Field, the Ecological Xijiang River, the Poetic Countryside, the Leisure Water Village and the Dynamic Fish Pond.

Henglan Town has also built an environmentally friendly agriculture production base by utilizing local historical and cultural resources to create an education base for nature and farming culture.

Next, Henglan town plans to build a theme agricultural park featuring Lingnan-style water village with fragrant flowers and magnificent trees. The park will integrate sightseeing, product demonstration, science popularization education and cultural tourism.