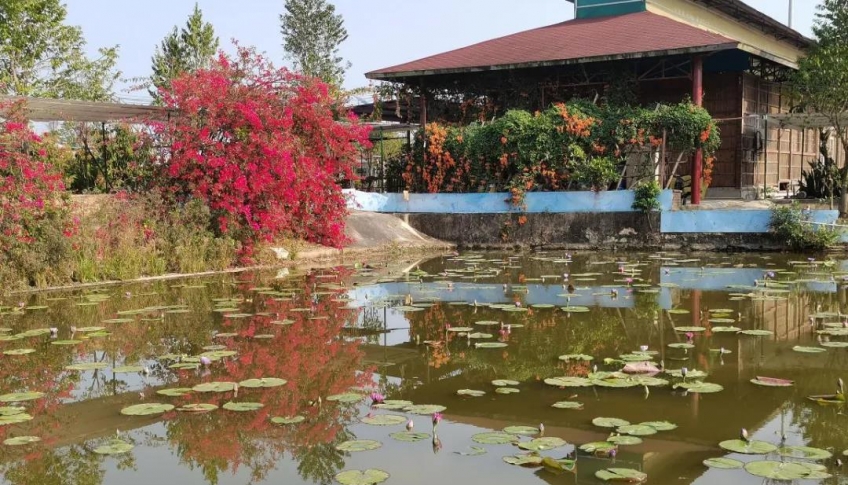 Lotus flowers, peacocks, koi fish, fish catching, eggs collecting, rainbow slides, bamboo raft rowing, all-terrain vehicles... The Lotus Ecological Park, a parent-child scenic spot in Shenwan Town, recently opened for the public.

The Lotus Ecological Park is located on the west side of the Doumen Bridge in Zhupai Village, Shenwan Town. It covers an area of about 33.3 hectares and is built on an existing large lotus farm.

The park boasts a beautiful natural scenery of reclaimed arid land and wetlands. It integrates wildlife, recreation and education, and is committed to building an outdoor family leisure center with education and recreation functions. The park is built to provide a place for visitors to get close to nature and enjoy the scenery.