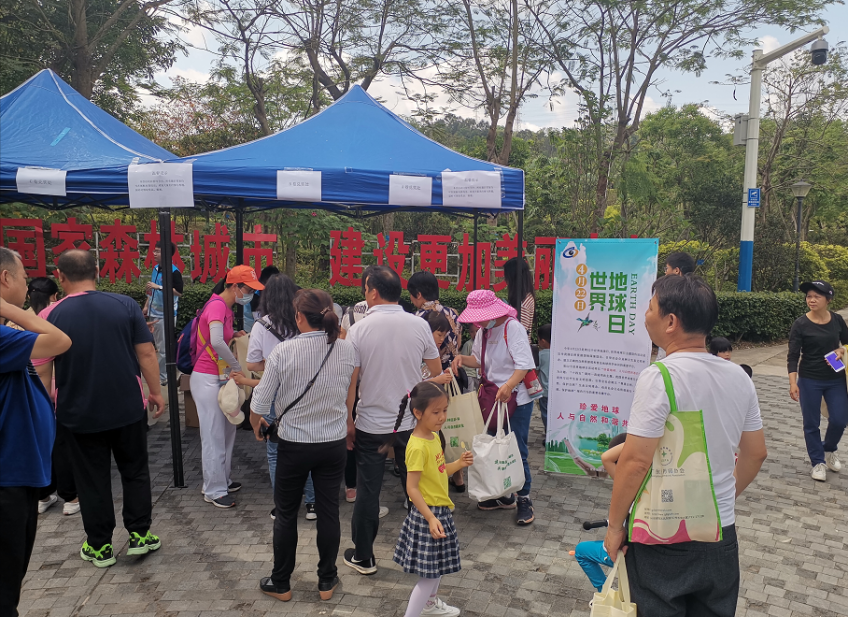 A theme publicity campaign for 21 cities province-wide to jointly construct forest cities and a green Guangdong kicked off on the morning of April 24 in the Zhongshan Arboretum. The opening activity showed Zhongshan's achievements in building a forest city from four aspects, including maintenance of green infrastructure, well-rounded ecological construction, green products benefitting the public, and collectivized greening from the whole populous.

So far, 14 towns and sub-districts in Zhongshan including Nanlang, Banfu, Guzhen and Nantou have been awarded the "Guangdong Forest Town" title. Besides, 5 towns including Sanxiang, Dachong, Minzhong, Fusha and Gangkou are on the candidate list of the title.

It is reported that Zhongshan has been vigorously advancing the construction of a multi-function, multi-level park system consisting of wetland parks, forest parks, urban parks, city street parks and others. Specifically, the number of forest and wetland parks has increased from 15 before 2016 to 41 by the end of 2020, and 36 of these parks have opened to the public.