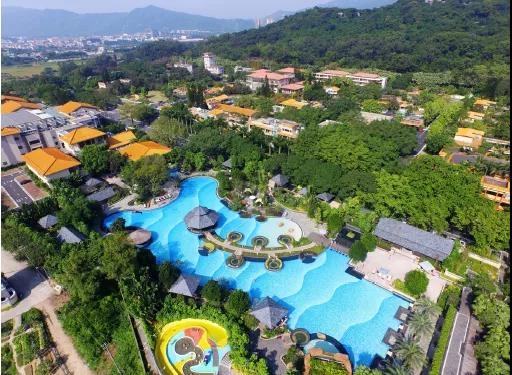 According to an announcement the Department of Culture and Tourism of Guangdong Province published on May 26, seven organizations in Guangdong have been recognized as provincial tourist resorts.

The seven organizations are the Nan'ao Island Coastal Tourism Resort in Shantou, the OCT Harbour Plus Resort in Shunde, Foshan, the Heping Hot Spring Capital Tourism Resort in Heyuan, the Zhongshan Hot Spring Resort in Zhongshan, the Gudou Hot Spring Small Town in Jiangmen, the Yanyang Lake Tourism Resort and the Evergrande Century Dream City Tourism Resort in Zhaoqing.

Located in Sanxiang Town and adjacent to Zhuhai and Macao, the Zhongshan Hot Spring Resort has a total area of 5.45 square kilometers and mainly features Zhongshan Hot Spring Hotel, Mingzuo Hotel Zhongshan, Yongmo Village, the Former Residence of Zheng Guanying, Luosanmei Mountain Theme Park and Chuang Shan Hot Spring Golf Club.